Friday, September 14, 2012
Wennersten Speaks on 'Global Thirst' Tuesday, October 2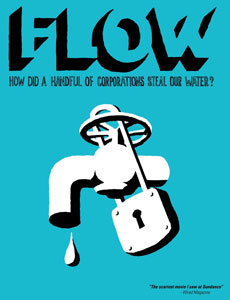 SALISBURY, MD---Salisbury University's Smart Growth Club, Gulls Going Green and the Wicomico Environmental Trust host "The Future of Water" film and lecture series on campus this fall.
All screenings and talks are at 7 p.m. Offerings include:
Wednesday, September 19, Henson Science Hall Room 103 – Flow. Some experts believe growing privatization of the world's fresh water supply, coupled with increasing pollution, is creating a world water crisis. This award-winning documentary attempts to answer the question, "Can anyone really own water?"
Tuesday, October 2, Henson Science Hall Room 103 – "Global Thirst: Water and Society in the 21st Century." University of Maryland Eastern Shore environmental history professor emeritus and author John Wennersten speaks on his new book, outlining the world water crisis. His talk is supported, in part, by the Maryland Humanities Council.
Tuesday, October 16, Devilbiss Hall Room 123 – Liquid Assets. This film tells the story about the United States' water infrastructure – sewers, wastewater and storm water systems — some of which has been in the ground for more than a century and is now being overwhelmed.
Tuesday, October 30, Devilbiss Hall Room 123 – Tapped. This behind-the-scenes look into the bottled water industry asks why society has allowed access to water — a basic human right — to be commoditized.
Admission to all events in the series is free, and the public is invited. For more information call 410-543-6030 or visit the SU Web site at www.salisbury.edu.