Wednesday, October 30, 2013
WSCL's 'Harp on This!' Added to Radio Lineup in Oklahoma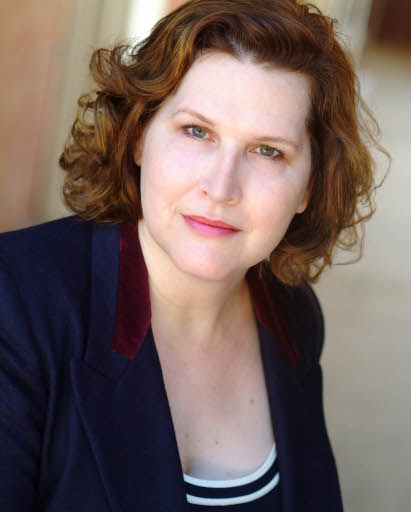 SALISBURY, MD---Harp on This! on WSCL 89.5 FM, hosted and produced by Delmarva Public Radio's Kara Dahl Russell, is an exploration of music composed for the harp, one of the world's oldest instruments — and it has caught the ears of listeners in other regions.
The locally produced 13-week music series recently was added to the lineup of McAlester, OK, public radio station KCSC, home of harpist Yolanda Kondonasis.
Harp on This! features music played on a variety of modern and historic harps. Each episode strives to showcase the wide variety within harp repertoire, including solo, small ensemble, chamber and orchestral works, said Russell, a professional harpist.
With a daily classical music show on WSCL, 11 a.m.-4 p.m. Monday-Friday, she is the first music host at the station to win a Chesapeake Associated Press Broadcasters Association Award. Her coverage of Baroque singing technique, "Yelling in French Style," topped the 2012 Outstanding Specialty Reporting category.
She began studying the harp with Dr. Alison Bjorkedal in Los Angeles to augment her extensive professional acting career and continued her study in private lessons with Peabody Conservatory's Dr. Ruth Inglefield. While in California, Russell was resident harpist on staff for three years and vocal soloist at First Presbyterian Church of Hollywood.
As a professional singer and harpist, Russell has an ongoing performance schedule, playing private and public events as a soloist and with local orchestras. Her upcoming events include:
The Harp in History and Music – 6 p.m., Thursday, November 7, South Coastal Library, Bethany Beach, DE.
The Mystery of Christmas – 2 p.m., Wednesday, December 4, Ocean City Library, Ocean City, MD.
Christmas Festival of Music – 4 p.m., Sunday, December 8, Parksley Baptist Church, Parksley, VA.
Admission to these events is free and the public is invited. For more information on Russell and Harp on This!, visit the Delmarva Public Radio website at www.delmarvapublicradio.net.