Tuesday, January 13, 2015
WSCL Off Air for Tower Maintenance Jan. 15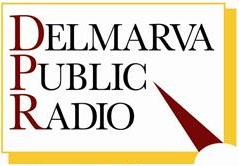 SALISBURY, MD---Maintenance on the Seaford, DE, tower where WSCL 89.5 FM's antenna is located has been postponed from Wednesday, January 14, to the following day because of inclement weather.
The beacon on the top of the tower is being replaced, officials said, and for safety precautions, transmissions from the tower are shut down while the crew is working.
"We apologize for the inconvenience, but on Thursday listeners will still be able to hear WSCL via its Internet stream at delmarvapublicradio.net," said DPR Station Manager Dana Whitehair. "We appreciate your patience and understanding."
For more information, call 410-546-6210 or visit the DPR website.