Monday, January 12, 2015
WSCL Off Air for Tower Maintenance Jan. 14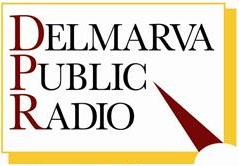 SALISBURY, MD---WSCL 89.5 FM will be off the air Wednesday, January 14, while maintenance is performed on its broadcast tower in Seaford, DE.
"We apologize for the inconvenience, but listeners will still be able to hear WSCL via its Internet stream at www.delmarvapublicradio.net," said DPR Station Manager Dana Whitehair. "We appreciate your patience and understanding."
Improvements expected in 2015 include a new, more reliable transmitter link; the replacement of aging transmitters; and an increase in locally produced programming.
For more information, call 410-543-6220 or visit the DPR website.