Friday, March 16, 2007
U.S. Senator Ben Cardin Speaks on Global Warming April 5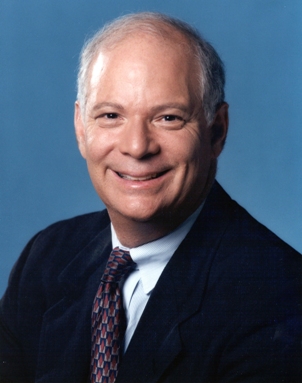 SALISBURY, MD---For four decades, U.S. Senator Ben Cardin has served the people of Maryland in public office. Coming to Salisbury with the man whom he succeeded in the U.S. Senate, Paul Sarbanes, Ben Cardin shares his observations about his public career and the issues currently facing the nation. He is the fifth speaker in the Paul S. Sarbanes Lecture Series 3 p.m. Thursday, April 5, in Holloway Hall Auditorium. Senator Sarbanes, who held his seat for 30 years until his retirement in January, introduces the new senator.
"It is especially fitting that the man who was elected to the senatorial seat so long held by Paul Sarbanes should come and address us in the Senator's own lecture series in his home town," said Dr. Harry Basehart, co-director of PACE.
Cardin speaks on "Global Warming and its Unique Impact on Maryland." A national leader on health care, retirement security and fiscal issues, he began his career in office as a member of the Maryland House of Delegates in 1967, becoming Speaker of the House in 1979. He served in that capacity until his election to the U.S. House of Representatives in 1986.
In 2001 Cardin was named among the top "100 People Who Have Influenced the Way Americans Think About Money" by Worth magazine. One of his greatest legislative successes in the House of Representatives was the enactment of legislation allowing Americans to save more for their retirement. Other legislative successes in the House included expanding Medicare to include preventative benefits and increasing education and support services for youths moving out of foster care.
While serving in the House of Representatives, he often was a voice for vulnerable citizens. He received a grade of "A" from the NAACP and a 100 percent rating from the Leadership Conference on Civil Rights for his votes in the 109th Congress. Cardin has a long-standing interest in foreign affairs and human rights. He has been a commissioner on the U.S. Helsinki Commission since 1993, serving as ranking member from 2003-2006.
The Washington Post calls Cardin "sensible, tough-minded and independent" and predicts he will be a natural leader in the U.S. Senate. The Baltimore Sun says Cardin has been able to help workers save for retirement and to champion the expansion of Medicare benefits.
Sponsored by the Institute for Public Affairs and Civic Engagement (PACE), Cardin's talk is free and the public is invited. For more information call 410-677-5045 or visit the SU Web site at www.salisbury.edu.