Thursday, March 22, 2018
UMBC's Brown Presents 'Chernobyl and the Anthropocene' April 18 at SU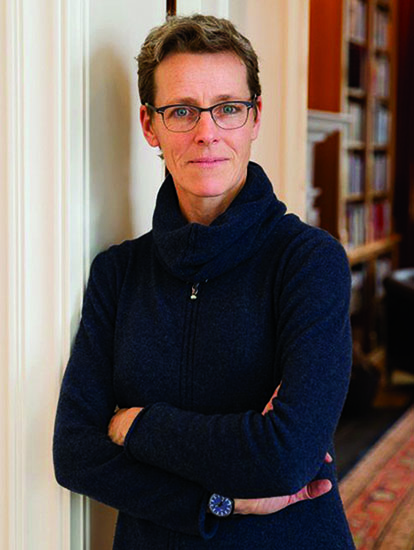 SALISBURY, MD---Dr. Kate Brown of the University of Maryland, Baltimore County, continues Salisbury University's spring Environmental Studies Colloquium Series on Wednesday, April 18.

Her presentation, "Chernobyl and the Anthropocene," is 7 p.m. in Devilbiss Hall Auditorium.

A professor of history at UMBC, Brown is the author of several books including Plutopia: Nuclear Families in Atomic Cities and the Great Soviet and American Plutonium Disasters from Oxford University Press. The book won the American Society for Environmental History's George Hawley Prize and the Organization of American Historians' Ellis W. Hawley Prize, among others.

Her most recent book, Dispatches from Dystopia: Histories of Places Not Yet Forgotten, explores the histories of communities and territories that have been silenced or destroyed. She is currently finishing a new work, A Manual for Survival, focusing on the environmental and medical consequences of the Chernobyl nuclear disaster, scheduled for publication by Norton in 2019.

In addition to her publications, Brown has been awarded for her scholarship as a fellow at the European University Institute in Florence, Italy, and recipient of the Berlin Prize from The American Academy in Berlin. She currently holds a Carnegie Foundation Fellowship.

Sponsored by the Environmental Studies Department, admission is free and the public is invited. For more information call 410-543-8105 or visit the SU website at www.salisbury.edu.