Tuesday, January 10, 2017
Tournees Film Festival Returns to SU February 1-March 9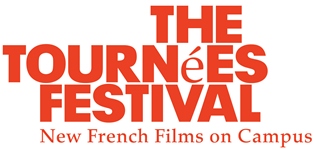 SALISBURY, MD---Contemporary French cinema returns to Salisbury University this spring through the French American Cultural Exchange's Tournées Festival.

Screenings are 7 p.m. in Fulton Hall Room 111. Films are shown in French with English subtitles unless otherwise noted. Faculty from SU's Charles R. and Martha N. Fulton School of Liberal Arts introduce each movie. Selections include:

Wednesday, February 1 – Dans la cour (In the Courtyard), 2014. When Antoine suddenly decides to end his music career, he is hired as the caretaker of an old Paris apartment building where he develops a friendship with a recently retired woman whose mental balance is deteriorating. Presented by Dr. Aurélie Van de Wiele, Modern Languages and Intercultural Studies Department.

Thursday, February 9 – Les Adieux à la Reine (Farewell, My Queen), 2012. When the news of the storming of the Bastille reaches Louis XVI and Marie-Antoinette, most of the aristocrats and their servants flee Versailles, but Sidonie Laborde, the queen's reader, remains. Presented by Dr. Claire Kew, Modern Languages and Intercultural Studies Department.

Wednesday, February 15 – La Cour de Babel (School of Babel), 2013. This film presents an early look into the days of the special needs class at La Grange-aux-Belles secondary school in Paris' 10th arrondissement, which welcomed foreign students from around the world. Presented by Dr. Derya Kulavuz-Onal, English Department.

Thursday, February 23 – Pierrot le Fou, 1965. The title character escapes his boring society, traveling from Paris to the Mediterranean Sea with Marianne, a girl chased by hitmen from Algeria. They lead an unorthodox life, always on the run. Presented by Dr. Arnaud Perret, Modern Languages and Intercultural Studies Department.

Wednesday, March 1 – Couleur de Peau: Miel (Approved for Adoption), 2012. Shown in French and Korean with English subtitles, this animated film follows a comic book artist who returns to Seoul for the first time since being abandoned at age 5 and adopted by a Belgian family. Presented by Dr. Chrys Egan, Communication Arts Department.

Thursday, March 9 – Saint Laurent, 2014. This film provides a biographical look at famed fashion designer Yves Saint Laurent from 1967-1976, considered the peak of his career. Presented by Dr. Victoria Pass of the Art Department.

Sponsored by the Fulton School, the festival is made possible with the support of the Cultural Services of the French Embassy in the United States, the Centre National du Cinéma et de l'Image Animée, the French Cultural Fund, the Florence Gould Foundation and Highbrow Entertainment. Dr. Maarten Pereboom, dean of the Fulton School, also provides support for the event.

Admission is free and the public is invited. For more information call 410-543-6038 or visit the SU website at www.salisbury.edu.