Friday, June 19, 2009
Tianjin Song and Dance Theatre Comes to SU July 23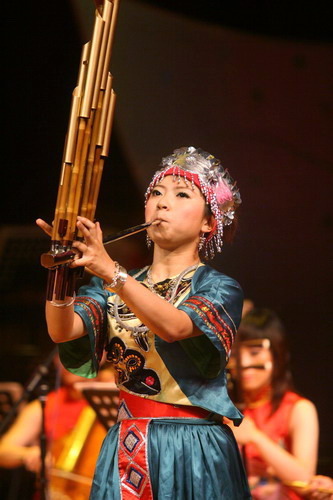 SALISBURY, MD---East meets Eastern Shore this summer when the Tianjin Song and Dance Theatre comes to Salisbury University.
The traveling company of China's famed Tianjin Dance Drama and Opera House performs a combination of traditional and modern Chinese music 7 p.m. Thursday, July 23, in Holloway Hall Auditorium.
The opera house has created and performed over 20 folk dance dramas, more than 10 classical ballets and hundreds of folk music and dance concerts. The traveling troupe has performed at venues including the Sydney Opera House in Australia, Vianna's Golden Hall and the Hong Kong Culture Concert Hall, as well as festivals in Rome and Japan. In 2007 Cambodian Emperor Norodom Sihanouk personally invited the troupe to perform in his country.
The SU performance will include traditional dress and instruments such as folk percussion and the suona, a Chinese wind instrument.
Sponsored by the Office of Cultural Affairs and World Artists Experiences, Inc., admission is free and the public is invited. For more information call 410-543-6030 or visit the SU Web site at www.salisbury.edu.