Friday, January 17, 2014
Three Ningbo University Professors Visit SU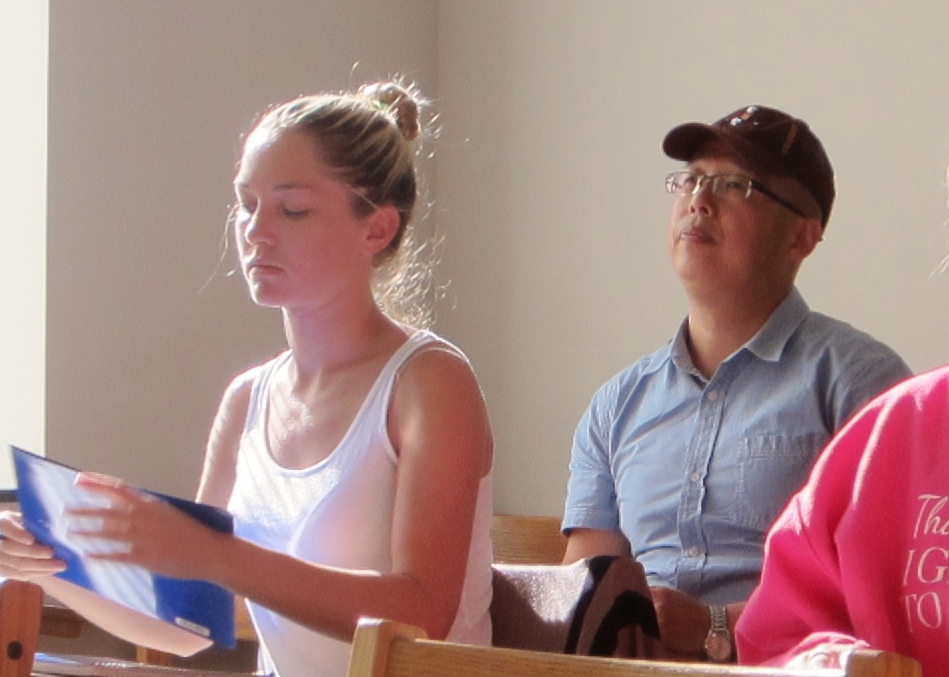 SALISBURY, MD---Salisbury University welcomed three professors from Ningbo University (NBU) in Zhejiang province, China, for a faculty exchange program in fall 2013. They were the first group to visit from NBU.

The ultimate goal, said Hongzhuan Song of SU's Center for International Education, is to establish 2+2, 3+1 and other exchange programs that allow NBU students to finish their undergraduate degrees at SU.

Three NBU representatives, Yi Qin, Wen'an Chen and Honqin Li, audited courses to learn about SU's educational strategies, curriculum and instruction. Their classes included international marketing, advertising and promotion, rhetoric and public presentation, and conflict analysis and dispute resolution (CADR).


Song hoped the visiting professors would gain a sense of Salisbury's strengths and share their first-hand experiences with their campus. The NBU professors hoped seeing SU's classes would help improve the courses at their university.

"We want to add something new to make our teaching of English more practical," Qin said. "I'm auditing business classes so we can teach business English to our English majors."

Qin also enjoyed the CADR class: "The students are extremely motivated and impressive, and the teachers are highly involved. The class is interesting and meaningful. The students are eager to learn about China and Chinese culture, and it is good for me to share my personal experience. They seem to be very thankful that I am here."

Li said, "Dr. [Ernie] Bond's children's literature is one of my favorite classes. I can expect a lot of information about classic and contemporary children's literature, and his teaching inspires me to have fresh ideas about teaching literature."

At SU, the professors also experienced programs and activities related to cultural exchange. They met with members of the faculty and administration to discuss opportunities for further cooperation.

For more information call 410-543-6030 or visit the SU website at www.salisbury.edu.