Friday, June 26, 2009
Thomas to Keynote Wellness Community Celebration of Hope June 30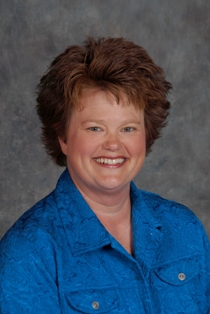 SALISBURY, MD---Dr. Rosemary M. Thomas, vice president of Salisbury University Advancement and executive director of the SU Foundation, is the keynote speaker for The Wellness Community–Delmarva's fourth annual Celebration of Hope.
Locally founded and funded, TWC–D is part of a national organization that provides free programs for people with cancer and for their loved ones, including support and networking groups, educational workshops, stress management sessions and social gatherings.
Held 5:30 p.m. Tuesday, June 30, in the SU Commons, the Celebration of Hope will honor three local community members for their inspirational attitude, civic engagement and commitment to TWC-D services. The program includes a social hour and seated dinner.
Thomas is recognized as an outstanding advocate for SU and the Eastern Shore of Maryland. Holding a firm belief that public service is not an option but a responsibility, she is active with community, state and national clubs and organizations.
In addition to Thomas, author and two-time cancer survivor Bonnie Feldstein will speak. The 2009 award recipients are: Kathleen McLain and WMDT, honored for "The Spirit of Community Stewardship," Elton Maddox, Jr., D.D.S., for "The Spirit of Survivorship," and Dawn Tilghman of Burnett White Tire Co. for "The Patricia M. Hazel Spirit of Community Award."
Local sponsors include the Salisbury University Alumni Association, Healthy U of Delmarva, CareFirst BlueCross BlueShield, Peninsula Eye Center and "Friends of WMDT." Tickets are $50. To register, call 410-546-1200 or visit www.celebration-of-hope.com. For more information about The Wellness Community visit www.thewellnesscommunity.org/delmarva.