Monday, August 17, 2009
'The Rope In Your Hands' Performed at SU August 30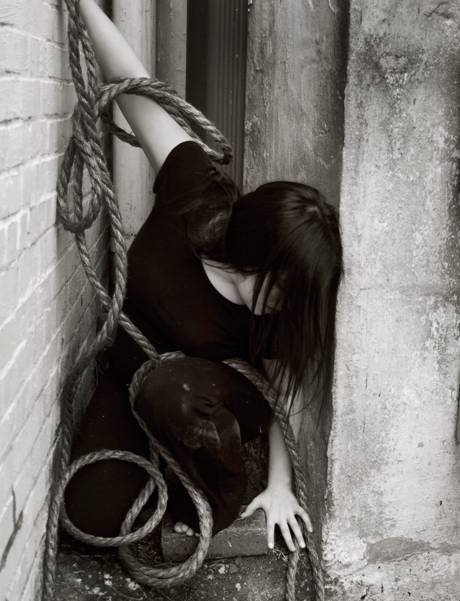 SALISBURY, MD---Commemorating the fourth anniversary of the Hurricane Katrina, Salisbury University's Department of Theatre and Dance and the Bobbi Biron Theatre Program present The Rope In Your Hands, written and performed by Siobhan O'Loughlin on Sunday, August 30.
The performance is 2 p.m. at SU's Fulton Hall Black Box Theatre. The one-hour program is followed by a Q & A with the writer/actress. The original, one-woman show is based on two years of ethnography, fieldwork and interviews with 13 survivors of Hurricane Katrina in New Orleans.
"These are the stories as they were told to me, now performed through my own voice," said O'Loughlin. "I share their perspectives because they have the weight, strength and truth that New Orleans needs to finally resurface above the water."
The Rope In Your Hands premiered at Towson University and was recently seen at the Chesapeake Arts Center in Brooklyn Park, MD.
O'Loughlin studied choreography/contact improvisation and devised theatre at Dartington College of Arts in England, and graduated from Towson University with a B.A. in theatre arts and acting. Her credits as a performer, writer, educator and activist include the role of Mary Warren in The Crucible, the 15th Annual Pedagogy and Theatre of the Oppressed Conference and an internship with Bread and Puppet Theatre in Vermont. She originally hails from Salisbury and is the daughter of Dr. Michael O'Loughlin and Janice Murphy.
Admission is by donation, with proceeds benefiting the Musicians Village at New Orleans Area Habitat for Humanity. Reservations are not required. Doors open at 1:30 p.m. For information, call the Department of Theatre and Dance at 410-543-6278 or visit www.salisbury.edu/theatreanddance.