Tuesday, March 1, 2016
The Peacherine Ragtime Society Orchestra Returns to SU Monday, April 4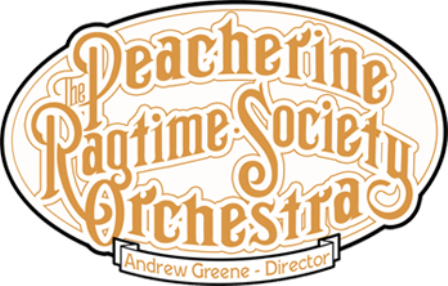 SALISBURY, MD---Forget Dolby Surround, THX and even Vitaphone. At Salisbury University, movie music is going live — again!

The Peacherine Ragtime Society Orchestra, which made its SU debut last semester, returns to Holloway Hall Auditorium with the presentation "Masters of Silent Comedy" 7 p.m. Monday, April 4.

The presentation showcases three classic short films: Buster Keaton's Cops, Harold Lloyd's Never Weaken and Charlie Chaplin's Easy Street. The orchestra performs the films' original scores live as the movies play on the big screen.

In the Kafka-esque Cops, Keaton accidentally gets on the bad side of the Los Angeles Police Department during a parade and is chased all over town, eventually ensnaring the officers in their own jail before affairs of the heart turn the tables on the poor soul.

In Never Weaken, Lloyd turns a series of misunderstandings into a comedic thrill as he takes an unplanned ride atop a construction girder.

In Easy Street, Keaton's Little Tramp character, inspired by a beautiful woman, takes a job as a police officer, attempting to maintain order in the slum where he once lived — quite literally — in the street.

The Peacherine Ragtime Society Orchestra was founded in 2010 by University of Maryland, College Park, student Andrew Greene, who serves as its director and conductor. Hailed by The Washington Post as "the premier American ragtime ensemble," it recreates the syncopated stylings of a bygone era, including ragtime, theatre and dance music. Greene gives a pre-performance talk from 6-6:30 p.m.

Sponsored by the Cultural Affairs Office, admission is free and the public is invited. For more information call 410-543-6271 or visit the SU website at www.salisbury.edu.