Friday, April 24, 2015
Syrian Professor is Visiting Global Scholar in SU's Henson School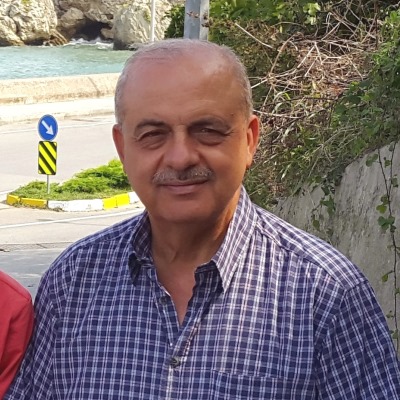 SALISBURY, MD---A Syrian professor, displaced by that country's civil war, is a visiting global scholar at Salisbury University.

Dr. Ahmad Adib Sha'ar joined the Department of Mathematics and Computer Science in the Richard A. Henson School of Science and Technology for a one-year appointment beginning this spring.

Sha'ar was dean of research and a faculty member at Mamoun University in his hometown of Aleppo, Syria, when the campus became occupied by rebel forces and experienced mutual bombardment by rebel and government forces. He and his family were among more than three million Syrians displaced by the conflict in 2013.

Sha'ar earned his Ph.D. and M.S. in computer networks from the University of Kent in the United Kingdom. He has published in English and Arabic on computer data structures and algorithms, cryptology and data security, radar theory, and computer programming. He, along with his former supervisor Phillip Davies, is credited with inventing a family of prime codes used in telecommunications.

"Dr. Sha'ar is sharing important global perspectives and knowledge in cyber security and related fields with our campus community," said Dr. Karen Olmstead, Henson School dean. "He will work as an academic mentor and help undergraduate math and computer science students with their research projects."

Sha'ar will teach a Programming I course at SU next fall. He also will continue his research in radar theory as well as in pedagogical strategies for teaching basic computer language in the K-12 curriculum.

Salisbury civic leader Mitzi Perdue collaborated with the Institute for International Education's Scholar Rescue Fund to sponsor Sha'ar's residency at SU. A member of IIE's Board of Trustees in New York City, Perdue is a life-long advocate for international education.

"We are so fortunate to have Dr. Sha'ar and his wife Sawsan as part of our Eastern Shore community," Perdue said. "We benefit not only from Dr. Sha'ar's star quality expertise in cryptography, a skill that is essential in our modern world, but we also benefit from having Dr. Sha'ar's family here. They are popular with everyone who knows them, and they expand our knowledge of an area that is culturally important to all of us."

IIE-SRF fellowships help scholars continue their work in safety at academic partner institutions worldwide, with the idea that each scholar helped becomes a beacon of hope in the world.

"The fund's philosophy is that freedom of scholarship is essential to fostering knowledge toward peace and prosperity," said Dr. Brian Stiegler, SU's assistant provost for international education. "The University is grateful for the opportunity to support Dr. Sha'ar and his work."

Since 2002, IIE-SRF has assisted some 575 scholars from 51 countries, placing them with over 300 partners in 40 nations.

In addition to Momoun, Sha'ar has taught at Saudi Arabia's King Khaled University and Syria's Military Engineering Academy.

For more information, contact SU's Center for International Education at 410-677-5027 or visit its website at www.salisbury.edu/international.