Wednesday, January 24, 2018
Stahl Inaugurates African American History Month With Presentation at SU February 1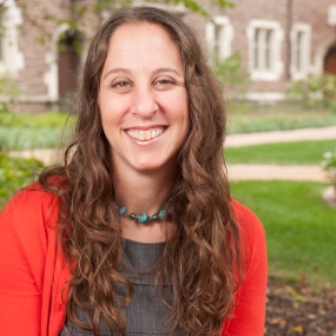 SALISBURY, MD---African American military chaplains have served the U.S. with pride, often while facing significant prejudice themselves.
Historian Ronit Stahl discusses the challenges many of these chaplains faced during the presentation "Pride and Prejudice: African American Chaplains at War" 7 p.m. Thursday, February 1, in the Bennett Family Auditorium of Salisbury University's Perdue Hall (Room 156).
Her talk inaugurates the University's 2018 African American History Month celebration, "SU is Us," and reflects this year's national theme, "African Americans in Times of War."
Stahl is the author of Enlisting Faith: How the Military Chaplaincy Shaped Religion and State in Modern America from Harvard University Press and a fellow in the Medical Ethics and Health Policy Department at the University of Pennsylvania's Perelman School of Medicine.
At SU, she explores how African American chaplains navigated the tension between exclusion and inclusion during the past century of U.S.-involved wars, alternatively using religion to unify the nation while grappling with issues of race during the time of Jim Crow and beyond.
Sponsored by SU's Fulton Public humanities Program, the Multicultural Student Services Office and the History Department, admission is free and the public is invited.
For more information call 410-548-3836 or visit the SU website at www.salisbury.edu