Monday, October 19, 2009
'Song Yet Sung' Author James McBride Reads at SU October 28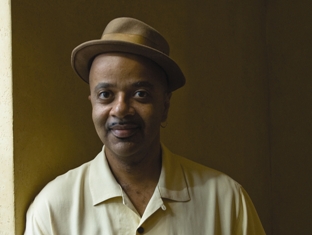 SALISBURY, MD---Author James McBride speaks and reads from his book Song Yet Sung, 7 p.m. Wednesday, October 28, in the Wicomico Room of Salisbury University's Guerrieri University Center. A reception and book signing follows in the Fireside Lounge.
McBride is well known for his New York Times bestselling novel The Color of Water. His first novel, Miracle at St. Anna, is a Disney/Touchstone film, directed by Spike Lee. McBride also wrote the screenplay. A screening of the movie is 7 p.m. Monday, October 19, and Wednesday, October 21, in Teacher Education and Technology Center Room 153. Admission to the screenings is free, and the public is invited.
Song Yet Sung, this year's Maryland Humanities Council "One Maryland, One Book" novel, chronicles tales of slaves, slave catchers and freed African-Americans on the Eastern Shore in the 1850s. "One Maryland, One Book" is Maryland's only statewide community reading program.
"It has to be one of the proudest moments of my career," said McBride upon hearing of the selection of Song Yet Sung as Maryland's book for 2009. "The fact that the book was chosen by native Marylanders means all that much more.
"Like many Americans, I had no idea that the Eastern Shore of Maryland was the gateway to freedom for so many, nor did I realize the depth and complexity of relationships that existed between blacks and whites at that time, all of which were played out in Maryland."
Sponsored by the Maryland Humanities Council, Guerrieri University Center, Multicultural Student Services and Wicomico Public Library, admission to McBride's talk and reading is free, but tickets are required. Tickets are available at the Information Desk of the Guerrieri University Center starting Wednesday, October 7.
For more information call 410-543-6100 or visit the SU Web site at www.salisbury.edu.