Friday, October 10, 2014
Slovakia's Kmec Continues the SU Ambassador Lecture Series October 28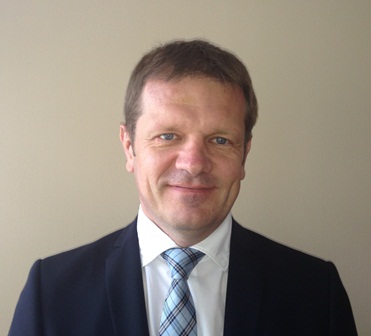 SALISBURY, MD---Peter Kmec, ambassador of the Slovak Republic to the United States, continues Salisbury University's Ambassador Lecture Series 7 p.m. Tuesday, October 28, in the Great Hall of Holloway Hall.

He speaks about the "Success Story of Slovakia in Europe."



Earning degrees in international relations and affairs at the Moscow State Institute of International Relations and international law and legal studies at Comenius University in Bratislava in 1990, Kmec joined the Department of International Economic Relations in Czechoslovakia's Federal Ministry of Foreign Affairs.

After Slovakia became independent in 1993, he joined the nation's newly formed Ministry of Foreign Affairs, serving as second secretary of the Slovak Permanent Mission to the Organization for Security and Cooperation in Europe (OSCE). He then served as deputy director of the Slovakian Foreign Ministry's Department of Security Policy from 1997-1998 before becoming political council on another OSCE mission, to Georgia, from 1998-1999.

After serving as deputy chief for the Foreign Ministry's cabinet from 1999-2000, he became deputy chief of mission at Slovakia's embassy in Tel Aviv, Israel, from 2000-2002, then in Washington, D.C. He held his first ambassadorship, to Sweden, in 2007, and was appointed Slovakia's ambassador to the United States in 2012.

Sponsored by SU's Cultural Affairs Office, admission to his talk is free and the public is invited. For more information call 410-543-6030 or visit the SU website at www.salisbury.edu.