Wednesday, February 24, 2016
Shore Bancshares, Inc., Becomes Leading Silver Partner of SU MASMI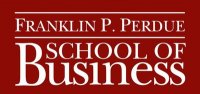 SALISBURY, MD---Shore Bancshares, Inc., an Easton, MD-based financial holding company, recently showcased its support of Salisbury University's Mid-Atlantic Sales and Marketing Institute (MASMI) as a Leading (Silver) Partner of the organization.



Through the partnership, the company will provide an annual $10,000 sponsorship for the MASMI through 2018.

"The partnership between Shore Bancshares and MASMI gives us the opportunity to help students as well as our companies when we are looking to hire qualified sales people to fill our positions in banking, insurance and investments," said Lloyd L. "Scott" Beatty, Jr., president and chief executive officer at Shore Bancshares.

"We rely on support from local businesses and organizations as we help train the sales force of tomorrow," said Dr. Amit Poddar, MASMI director. "We are excited to welcome a company with such historical local roots as Shore Bancshares, Inc. as a MASMI sponsor."

"As the demand for well-trained sales staff grows, the MASMI will need to continue growing, as well," said Dr. Christy Weer, dean of SU's Franklin P. Perdue School of Business. "Sponsorship from companies like Shore Bancshares, Inc. will allow that to happen, providing support for both students and their future employers."

Shore Bancshares, Inc. is a $1.1 billion-asset financial holding company headquartered in Easton, MD. It is the largest independent financial services company that offers banking, insurance and wealth management services to families and businesses on the Delmarva Peninsula.

Shore Bancshares is comprised of a community of companies with a rich history. Three of its companies, The Talbot Bank; CNB; and the Avon-Dixon Agency, LLC, were established over 100 years ago. The company's two full-service community banks, The Talbot Bank of Easton and CNB, headquartered in Centreville, MD, serve a broad geographic area with a combined total of 18 branches.

Wye Financial & Trust, a division of CNB, offers trust and wealth management solutions. ShoreBancshares' community of companies also offers a range of personal and business insurance solutions through Avon-Dixon Agency, LLC, Elliott Wilson Insurance, Jack Martin & Associates, and Freestate & Son.

Founded in 2015, the MASMI provides an academic program for students interested in sales, with financial and mentoring support from regional and national sales leaders. It recently was selected for associate membership in the national University Sales Center Alliance.

For more information call 410-543-6030 or visit the SU website at www.salisbury.edu.