Tuesday, October 11, 2011
Sea Gull Century Riders Pedal for Health and Wellness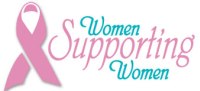 SALISBURY, MD---A sea of pink jerseys: That's what Carlos Mir of Women Supporting Women (WSW) eventually hopes to see when more than 8,000 cyclists pedal off from the starting line of Salisbury University's Sea Gull Century.

At this year's event, on Saturday, October 15, eleven riders plan to wear the color, signifying breast cancer awareness. They are part of a new team raising money for WSW, a breast cancer support group that helps women and families across Delmarva.

.: Related Sites :.

.: Related News :.

"The Sea Gull Century is a big asset to community groups," said Mir, who started the team in August. "I've been around here a long time watching the Century grow and succeed. This is what's neat about the ride. It always helps non-profits in the local community generate funds for their charity."

Thanks to a connection fostered by Century coordinators, Salisbury Cycle Owner Buz Carragher is helping to provide "pink" jerseys for the Women Supporting Women team. A long time Century vendor, the local bike shop also plans to sell special "pink" jerseys in Maggs Gym, donating some of the proceeds back to the cancer group.

According to Carragher, men's jerseys will be white with a small blue stripe and pink Century logo. Women's jerseys will be pink, also with the Century logo.

"It's real pretty," said Carragher, who has ridden in every Century. "We are following that color scheme so it will be recognizable as benefiting the cancer group."

"This is such a nice community partnership created by Sea Gull Century," said coordinator Amy Waters, SU's director of leadership giving and stewardship. "I have a special place in my heart for WSW, as they offered support when my grandmother was diagnosed with cancer. It's a great local resource. I really hope riders support the pink jerseys!"

Pink also has special meaning for Mir, whose wife recently had extensive prophylactic surgery to reduce her cancer risk. Now, as WSW's director of fund development, the 1989 SU graduate and former Century rider hopes to use the event to raise funds to help others.

In just two short months, the 11 members of the team Mir started have raised some $6,000 for WSW, far surpassing their original goal of $250 per person. Riding in memory of their father are the Vastine siblings: Karen, Julie and Mark. Together, the Eastern Shore natives have raised some $3,000, thus far.

SU alumna Billye Sarbanes '63, who served as president of the WSW board of directors for four years, said: "[WSW is] really excited to get involved with the Century. All of the money that we raise stays here to help people with breast cancer on the Delmarva Peninsula. I got involved with WSW because I am a breast cancer survivor. We provide information about the disease and treatment to newly diagnosed people and their families, wigs, a mentoring program and support groups. All our services are free."

SU has previously recognized the critical work of WSW: The organization and co-founder Sue Revelle earned the University's 2008 President's Distinguished Community Leadership Awards.

Several other non-profit groups also use the Century to raise funds for health-related causes, including the Alzheimer's Association and the Leukemia & Lymphoma Society's Team In Training. This year, some are riding for Food & Friends, a Washington, D.C. non-profit that provides meals, groceries and nutrition counseling to people with AIDS and cancer.

In addition to raising funds help community organizations, riders also are participating for their own health and wellness.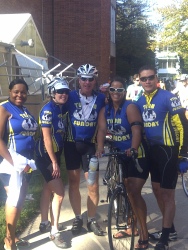 Sophia Franklin, a contestant on NBC's The Biggest Loser: Season 10, is looking forward to her second Sea Gull Century. "I have taken on my own personal goal of competing 11 races, rides and triathlons in 2011, not only to keep me accountable for my weight loss, but to help spread the benefits of a healthy active lifestyle," she said.
A spin instructor from Germantown, MD, she added: "I love to cycle so SGC was a perfect fit. Being active is not just about sweating and losing weight. It's about finding a group of people who share your same interests and having fun. I don't think I would have ever thought to ride a century if it were not for my cycling team, Team Sunday!"
Gregory Ward of Clermont, FL, the survivor of a massive, medication-caused stroke in 2001, plans to ride a three-wheeled recumbent bike. He last rode in the Century in October 2000.
The former Maryland resident will be joined by his sister and longtime Century partner, Rebecca Madison of Germantown, who has encouraged him throughout his decade-long rehabilitation. "I was never as fast as him," she said. "This year I suspect I will still struggle to keep up."
Following his stroke and a month-long coma, Ward was paralyzed on his right side and had to relearn how to read and write. Riding his recumbent around his town and to church has been part of his therapy. A Sea Gull Century fan who collects the annual prints, Ward wrote to organizers that when he finally embarks on this year's ride, he will be wearing his Sea Gull Century jersey and smiling – another activity that, at times, has been physically difficult for him to do.
For more information about these and other riders, call 410-543-6030. For details about the Century, call 410-548-2772 or visit www.seagullcentury.org.