Friday, November 11, 2016
Salisbury Film Society Screens Sundance Grand Jury Prize-Nominated Documentary 'Finders Keepers' December 4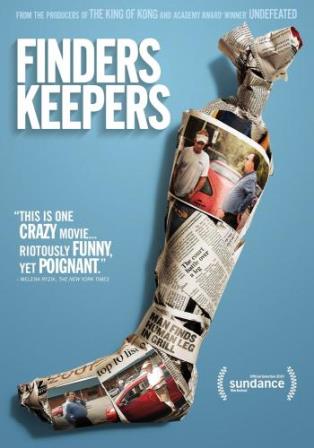 SALISBURY, MD---John Wood has what some might call "bad luck."

In his lifetime, the North Carolina man has been shot, electrocuted and run over by a dump truck. In 2004, he lost his leg in a plane crash. After recovering and mummifying the limb, he lost it a second time — in a storage unit auction to a local entrepreneur who turned it into a tourist attraction.

The bizarre true story — which made international news and eventually reached its conclusion as an episode of television's Judge Mathis — is the focus of the 2015 documentary Finders Keepers, nominated for the Grand Jury Prize at the Sundance Film Festival.

The Salisbury Film Society's fall season culminates with a screening of the movie 2:30 p.m. Sunday, December 4, in Room 111 of Salisbury University's Fulton Hall. Dr. David Johnson of SU's English Department leads a discussion following the film.

Director Alexander Yellen provides viewers with compelling backgrounds of both Wood and the leg's purchaser, Shannon Whisnant. The film follows Wood's legal battle to reclaim his appendage, introducing the audience to others involved in the issue, including local law enforcement and a Star Trek-obsessed forensic veterinarian.

Variety called the documentary a "hysterical, insightful and genuinely emphatic documentary … unusually skillful in balancing its rubberneck entertainment value with warm, wise perspective." The New York Times hailed it as a "shockingly funny, weirdly touching custody battle … as authentic as the North Carolina vernacular in which it unfolds."

The Salisbury Film Society series is co-sponsored by the Salisbury Wicomico Arts Council (SWAC) and SU's Charles R. and Martha N. Fulton School of Liberal Arts.

Tickets are $9, $8 for SWAC members, free for college and university students with ID. For more information call 410-543-ARTS (2787) or visit the SWAC website at www.getswac.org.