Tuesday, February 2, 2016
Salisbury Film Society Presents 'Timbuktu' February 7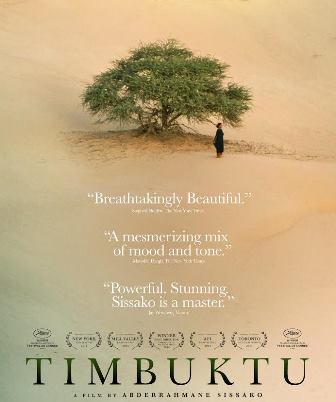 SALISBURY, MD—The Salisbury Film Society (SFS) presents the political drama Timbuktu 2:30 p.m. Sunday, February 7, in Fulton Hall 111.

The Oscar-nominated film follows the lives of a cattle herder and his family as their peaceful world changes drastically as a result of the Jihadist-ruled Timbuktu not far from their farm.

"In providing audiences a chance to bear witness to unspeakable suffering as well as dazzling defiance and human dignity, Abderrahmane Sissako has created a film that's a privilege to watch," said Ann Hornaday of The Washington Post.

The SFS series is co-sponsored by the Salisbury Wicomico Arts Council (SWAC) and SU's Charles R. and Martha N. Fulton School of Liberal Arts. A group discussion follows.

Season tickets are $20; individual screenings are $9, $8 for Salisbury Wicomico Arts Council members, free to college students with ID. For more information call 410-543-ARTS (2787) or visit the SWAC website at www.543arts.org.