Wednesday, September 17, 2014
Salisbury Film Society Presents 'The Great Beauty' Sunday, October 5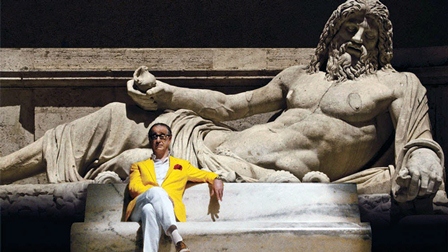 SALISBURY, MD—The Salisbury Film Society presents the Academy Award-winning movie The Great Beauty 2:30 p.m. Sunday, October 5, in Fulton Hall 111.

Originally titled La grande bellezza, this visually stunning tale by Italian director Paolo Sorrentino is a memorable examination of lost love: Journalist and one-time novelist Jep Gambardella is a permanent fixture in Rome's literary and social circles. When his 65th birthday coincides with a shock from the past, he finds himself unexpectedly taking stock of his life. He turns his cutting wit on himself and his contemporaries, and looks past the extravagant nightclubs, parties and cafés to see the Eternal City in all its wonder: a timeless landscape of absurd and exquisite beauty.

The Great Beauty has been hailed as one of the best films of 2013. "A must see," said The New York Times. "Thrillingly good," said National Public Radio. "The year's grandest, most exhilarating foreign film," said TIME magazine. It is "The most unforgettable film of the year," according to New York magazine.

The Great Beauty received 48 awards internationally, including the Academy and Golden Globe for the Best Foreign Language Film, and BAFTA, the British equivalent of the Oscar. It is in Italian with subtitles.

A group discussion follows the screening. The series is co-sponsored by the Salisbury Wicomico Arts Council (SWAC) and SU's Charles R. and Martha N. Fulton School of Liberal Arts. Other upcoming offerings include the Academy Award-winning documentary Twenty Feet From Stardom November 2 and Museum Hours December 7.

Tickets are $9, $8 for SWAC members, free for college and university students with ID. For more information call 410-543-2787 or visit the SU website at www.salisbury.edu.