Friday, December 5, 2014
Salisbury Film Society Presents 'Museum Hours' at SU Dec. 7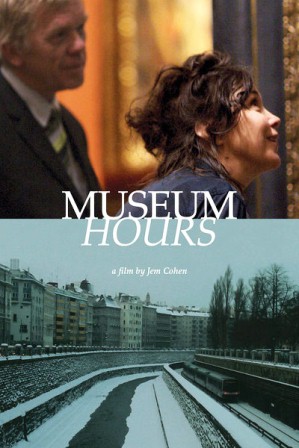 SALISBURY, MD—The Salisbury Film Society concludes its fall season with the drama Museum Hours, 2:30 p.m. Sunday, December 7, in Fulton Hall 111, at Salisbury University.

The 2012 Austrian-American film written and directed by Jem Cohen is set in and around Vienna's Kunsthistorisches Museum.

The film follows the unlikely friendship of museum guard Johan and enigmatic visitor Anne through the grand Kunsthistorisches Art Museum which becomes a mysterious crossroads that sparks explorations of their lives, the city, and the ways in which works of art reflect and shape the world.

Ann Hornaday wrote in the Washington Post "Museum Hours is every bit as masterfully conceived and executed as the art works that serve as the film's lively cast of supporting characters." A.O. Scott of the New York Times stated "this movie is rigorously and intensely lifelike, which is to say that it's also a strange and moving work of art."

A group discussion follows the screening. The series is co-sponsored by the Salisbury Wicomico Arts Council (SWAC) and SU's Charles R. and Martha N. Fulton School of Liberal Arts. Tickets are $9, $8 for SWAC members, free for college and university students with ID.

For more information call 410-543-2787 or visit the SU website at www.salisbury.edu.