Wednesday, April 1, 2015
Salisbury Film Society Presents 'Haute Cuisine' Sunday, April 5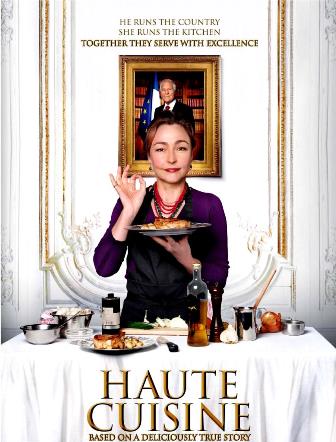 SALISBURY, MD—The Salisbury Film Society (SFS) presents the French comedy Haute Cuisine 2:30 p.m. Sunday, April 5, in Fulton Hall 111.

The film follows Hortense Laborie, a renowned chef from Perigord, in the southwest region of France, who becomes the personal chef for the president of French Republic. She uses her indomitable spirit to establish herself despite jealous resentment from other kitchen staff. The president soon becomes seduced by her cooking. Originally titled Les saveurs du Palais, the film is based on the true story of Danièle Mazet-Delpeuch, the private chef for François Mitterrand.

Actress Catherine Frot, who plays Mazet-Delpeuch, has an enormous reputation in France. At home on both the stage and in film, she has won the César Award, France's equivalent of the American Academy Award, and on stage has worked for acclaimed director Peter Brook. She is also winner of France's prestigious Theatrical Critic Award.

Haute Cuisine director Christian Vincent is also a Cesar Award winner.

"Haute Cuisine is an epicurean dream where the dishes conjured up by the characters are as essential to the experience as the characters themselves." said Steven Rea of the Philadelphia Inquirer.

The SFS series is co-sponsored by the Salisbury Wicomico Arts Council (SWAC) and SU's Charles R. and Martha N. Fulton School of Liberal Arts. A group discussion follows.

Tickets are $9, $8 for SWAC members, free for college and university students with ID. For more information call 410-543-ARTS (2787) or visit the SWAC website at www.543arts.org.