Monday, August 28, 2017
Salisbury Film Society Presents 'Captain Fantastic' September 10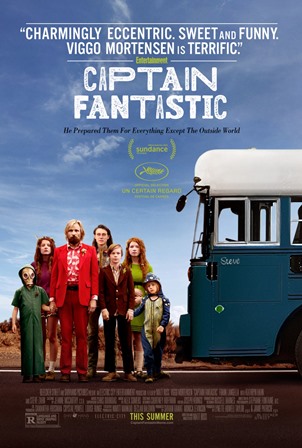 SALISBURY, MD—The Salisbury Film Society (SFS) presents Matt Ross's Captain Fantastic 2:30 p.m. Sunday, September 10, in Fulton Hall 111.
Captain Fantastic follows Ben Cash (Viggo Mortensen), his wife and six children living in the Washington state wilderness. Ben instills left-wing politics, survivalist skills and philosophy into his children while secluded from civilization. When misfortune falls upon the family, they are driven to a society that challenges Ben's ideals and he begins to question his parental guidance altogether.
Ann Hornaday of the Washington Post said, "Captain Fantastic leaves viewers with the cheering, deeply affecting image of a dad whose superpowers lie in simply doing the best that he can."
The SFS series is co-sponsored by the Salisbury Wicomico Arts Council (SWAC) and SU's Charles R. and Martha N. Fulton School of Liberal Arts. Environmental studies and political science professor Dr. Sarah Surak of SU's Environmental Studies and Political science Department leads the group discussion following the screening.
Season tickets are $20; individual screenings are $9, $8 for Salisbury Wicomico Arts Council members, free for college and university students with ID. For more information call 410-543-ARTS (2787) or visit the SWAC website at www.543arts.org.