Thursday, March 3, 2016
Salisbury Film Society Presents 'Amy' Sunday, March 6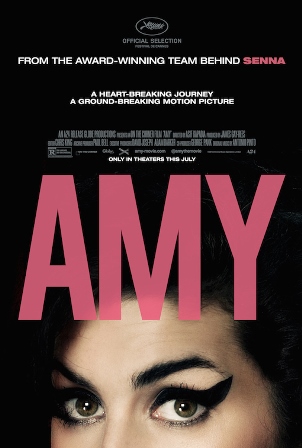 SALISBURY, MD—The Salisbury Film Society (SFS) presents the Oscar-nominated documentary Amy 2:30 p.m. Sunday, March 6, in Fulton Hall 111.

Amy examines the life of British singer and songwriter Amy Winehouse, whose 2006 album Back to Black catapulted her to widespread fame and critical acclaim. Intense media scrutiny and dependency on alcohol and drugs led to a downward spiral, resulting in her tragic death in 2011 at the age of 27. Directed by Asif Kapadia, the film includes Winehouse footage, performance clips and interviews with friends, family members and collaborators.

"It's Amy's words, her music, her voicemails, her home videos, her friends, her family, her tormentors, and her timeless incandescence. Look, listen and weep," said Pete Travers of Rolling Stone.

The SFS series is co-sponsored by the Salisbury Wicomico Arts Council (SWAC) and SU's Charles R. and Martha N. Fulton School of Liberal Arts. A group discussion follows the screening.

Tickets are $9, $8 for SWAC members, free for college and university students with ID. For more information call 410-543-ARTS (2787) or visit the SWAC website at www.543arts.org.