Friday, January 2, 2015
Salisbury Film Society Announces Spring Season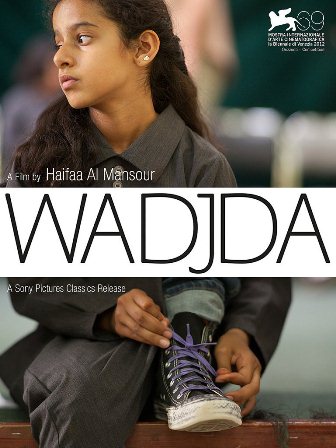 SALISBURY, MD---The Salisbury Film Society presents four unique, critically acclaimed features in its spring film series. Screenings are 2:30 p.m. Sundays in Fulton Hall at Salisbury University.

The series begins January 4 with the award-winning Wadjda, the first feature film made by a female Saudi filmmaker. The comedic drama follows the story of a young girl living in a suburb of Riyadh determined to raise enough money to buy a bike in a society that sees bicycles as dangerous to a girl's virtue.

February 8 brings the drama Boyhood, which was filmed over a span of 12 years with the same cast, including Ethan Hawke and Patricia Arquette. The film tells the story of growing up through the eyes of a child named Mason, who literally matures before the audience's eyes.

The series continues March 8 with the sci-fi thriller Snowpiercer. The film is set in a future where a failed climate-change experiment kills all life on the planet except for a lucky few who boarded the Snowpiercer, a train that travels around the globe, where a class system emerges. When cryptic messages incite the passengers to revolt, the train thrusts towards disaster.

The series culminates April 5 with Haute Cuisine, based on the true story of Danièle Mazet-Delpeuch, the private chef for François Mitterrand. The French comedy follows Hortense Laborie, a renowned chef from Perigord, who becomes the personal chef for the president of the republic and uses her indomitable spirit to establish herself despite jealous resentment from other kitchen staff.

Season tickets are $20 for all four films; individual screenings are $9, $8 for Salisbury Wicomico Arts Council members, free to college students with ID. For more information or to purchase season tickets call 410-543-ARTS (2787) or visit the SWAC website at www.543arts.org.