Friday, January 17, 2014
SU's Wenke Appears in 'Salinger' on 'American Masters' Jan. 21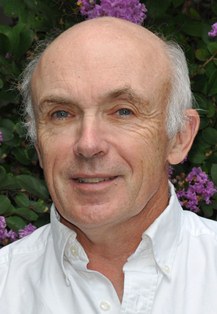 SALISBURY, MD---Dr. John Wenke, English professor at Salisbury University, is featured along with prominent actors, writers and other scholars in the documentary Salinger, making its television debut Tuesday, January 21, as the 200th episode of PBS' American Masters series.

Locally, the program airs at 9 p.m. on Maryland Public Television.

Directed by Shane Salerno, the high-profile film opened in theatres last September. According to Salerno, some 200 people were interviewed for the project, delving into the life of famed author J.D. Salinger. They include playwright John Guare, novelists E.L. Doctorow and Tom Wolfe, and actors Philip Seymour Hoffman, Ed Norton, John Cusak and Danny DeVito.

A recognized scholar on Salinger's work, Wenke wrote the first book-length study of Salinger's uncollected and collected short fiction. Unknown to many, Salinger served in Army intelligence in World War II, landing in Normandy on D-Day. Before, after and during the war, however, he was writing, even sending stories home from the European theatre. He had his highest number printed in 1945. The war obviously shaded these stories and Salinger, a theme of the documentary, according to the New York Times.

Another early theme of the stories and more fully developed in The Catcher in the Rye was his preoccupation with reclusiveness. After 1965 he refused to publish or be interviewed, living in seclusion in Cornish, NH. The film examines many of the mysteries regarding Salinger's life and work, especially the question of whether he continued to write.

Salinger's known literary output is small, but his Catcher in the Rye is one of the most celebrated, influential and, at times, controversial American novels of the 20th century, according to critics. "Salinger is one of the few authors I know of who has actually changed people's lives," Wenke said.

For more information, call 410-543-6030 or visit the SU website at www.salisbury.edu.