Wednesday, March 18, 2015
SU's Walker Discusses Sound Tracks, Theory in New Book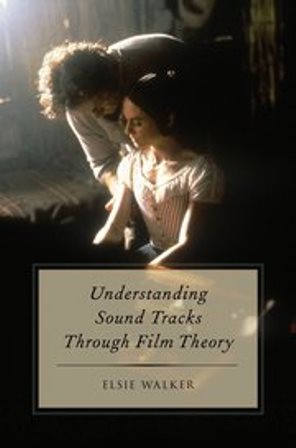 SALISBURY, MD---The most visibly moving highlight of the 2015 Academy Awards was John Legend and Common's performance of the song "Glory," from the movie Selma.

Such a performance reminds viewers of the power of movie sound tracks to transport audiences emotionally. Ironically, film is often referred to as a solely visual medium. Yet the aural dimensions of cinema can sometimes affect us even more deeply than the images on screen, according to Dr. Elsie Walker, associate professor of film studies in Salisbury University's English Department.

The editor of SU's international journal Literature/Film Quarterly spent five years researching her new book, Understanding Sound Tracks Through Film Theory, recently released by Oxford University Press.

"My research is on the importance of hearing cinema, especially as it allows us to experience others' lives from a position of empathy," said Walker. "I was inspired by filmmakers like Michael Haneke, who are unafraid of making unfashionably broad claims for the capacity of art to enlighten humankind."

Haneke is among those who have argued that what viewers hear potentially affect them more than what they see: "It seems to me that the ear is fundamentally more sensitive than the eye. To put it another way, the ear provides a more direct path to the imagination and to the heart of human beings."

"The book represents the first sustained analysis of film sound tracks in relation to a wide range of foundational and contemporary theoretical texts," said Walker. For instance, she uses queer theory to explain the importance of Franz Waxman's score for Alfred Hitchcock's 1940 melodrama Rebecca, especially as it invokes interest in the film's most sexually subversive characters: Mrs. Danvers and the woman she loves, the ironically absent Rebecca.

Walker applies feminist theory to Lauren Bacall's show-stopping songs in the 1944 classic To Have and Have Not. She uses postcolonial theory to analyze Peter Gabriel's rousing world music for 2002's Rabbit-Proof Fence, telling the story of three Aboriginal girls who run away from a state-run "re-education camp" to return to their families in 1930s Australia.



Similarly, she uses genre studies to explore how the sound tracks of two westerns, 1956's The Searchers with John Wayne and 1995's Dead Man with Johnny Depp, portray racial politics. The book also features sustained analyses of films that focus on marginalized voices, such as 2006's Ten Canoes, the first feature film entirely in Australian Aboriginal languages.

In all cases, sound plays a crucial role in creating a persuasive emotional impact. "Sometimes this is obviously clear in how music supports certain characters' perspectives, or sometimes it is more subtly registered, as in the meaningful silences that tell us what the characters cannot say," Walker said.

She was inspired to create the book after teaching courses on sound tracks at SU. Since beginning her research in 2009, she has presented on the topic at 12 international conferences.

For more information call 410-543-6030 or visit the SU website at www.salisbury.edu.