Friday, August 12, 2016
SU's Shuster Attends Bang on a Can Summer Music Festival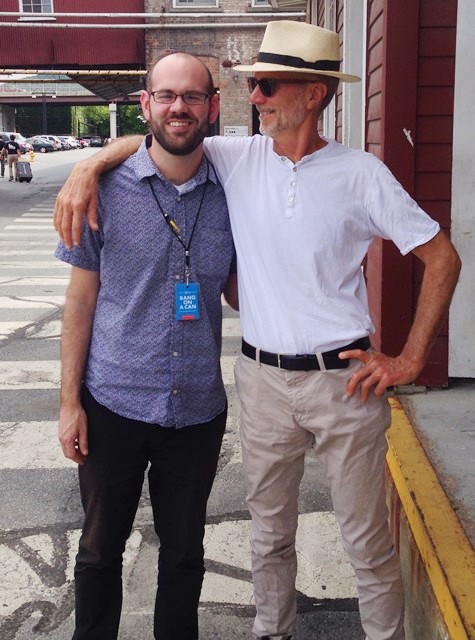 Eric Shuster, left, with Pulitzer Prize winner John Luther Adams

SALISBURY, MD---Eric Shuster, lecturer in Salisbury University's Music, Theatre and Dance Department, recently spent three weeks immersed in art and music during the annual Bang on a Can Summer Music Festival at the Massachusetts Museum of Contemporary Art.

During the festival, Shuster attended lectures, workshops and recitals, and participated in concerts. This included the six-hour Bang on a Can Marathon, a callback to the organization's founding with a similar musical event in 1987.

The festival is dedicated to writing, performing, thinking and talking about new and contemporary music. This year's guest composer was Pulitzer Prize winner John Luther Adams, whom The New Yorker has called "one of the most original musical thinkers of the new century." Shuster spent time with him and others representing the emerging generation of composers and performers.

Shuster said he looked forward to incorporating the new ideas, methods and music he discovered at the festival into his work at SU.

For more information call 410-548-5588 or visit the SU website at www.salisbury.edu.