Wednesday, July 2, 2014
SU's Shipper Presents at California Conferences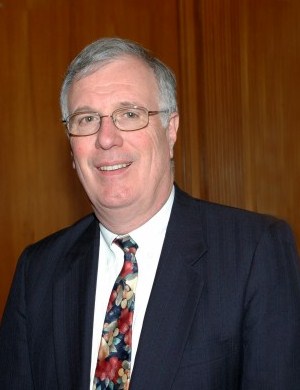 SALISBURY, MD---Dr. Frank Shipper of Salisbury University's Management and Marketing Department in the Franklin P. Perdue School of Business recently made two presentations in La Jolla, CA, on employee ownership.

Shipper was one of two academic presenters at the Cooperative Fisheries Forum, hosted by the Foundation for Enterprise Development (FED) and the Nature Conservancy. He spoke also as a Rutgers University Louis O. Kelso Fellow at the annual Beyster Symposium, also sponsored by the FED.

At the Cooperative Fisheries Forum, Shipper presented on "Creating and Sustaining Shared Ownership Enterprises, Policies and Economies," using Maryland's Smith Island Crabmeat Co-Op as one example of an employee-owned company in the fisheries industry. The forum focused on the challenges of fishery co-ops in California and the Micronesian Republic of Palau.

At the Beyster Symposium, he spoke about the role the United Steelworkers Union played in transitioning the Maryland-based MBC Ventures into an employee-owned company in 1990. Founded in 1851 as a producer of maintenance and paint brushes, the business has more recently diversified into solar panels.

Shipper has extensively researched the shared governance management model and its role in many top companies. His research has been referenced by national media, including MSNBC and The Wall Street Journal, and featured on the Aspen Institute's CasePlace website.

He has received several grants and awards to continue his work, including Rutgers University's prestigious Kevin E. Ruble Fellowship. He also is the lead author of the forthcoming book Shared Entrepreneurship: A Path to Engaged Employee Ownership.

For more information call 410-543-6030 or visit the SU website at www.salisbury.edu.