Monday, March 28, 2016
SU's Scahill Examines Hollywood Movie Remakes in New Article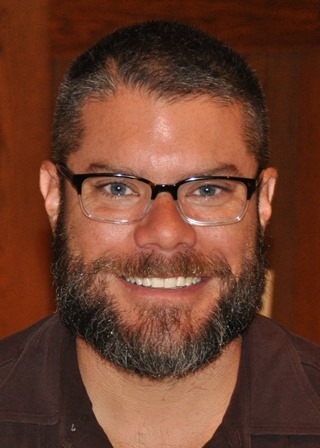 SALISBURY, MD---Everything old is new again. Just ask Dr. Andrew Scahill.

The Salisbury University assistant professor of English recently published an article on the television reboots of the classic films Psycho (A&E's Bates Motel) and Silence of the Lambs (NBC's Hannibal) in the collection Multiplicities: Cycles, Sequels, Spin-Offs, Remakes and Reboots from University of Texas Press, edited by Amanda Ann Klein and R. Barton Palmer.

Recently excerpted in The Atlantic, the book examines Hollywood remakes of movies, as well as entertainment inspired by everything from decades-old TV shows (Battlestar Galactica) to board games (Battleship). The practice, the book notes, dates back to some of the earliest movies. Thomas Edison's 1905 The Whole Dam Family and the Dam Dog, for example, was based on — of all things — a popular souvenir postcard.

It continues more than a century later through direct-to-DVD films, cross-cultural Japanese horror remakes and even YouTube fan-generated trailer mash-ups. The editors note that the findings of Scahill and other scholars featured in the book "demonstrate that, far from being lowbrow art, multiplicities are actually doing important cultural work that is very worthy of serious study."

This is not Scahill's first look at horror in popular culture. His 2015 book The Revolting Child in Horror Cinema: Youth Rebellion and Queer Spectatorship, which casts a critical eye on The Exorcist, Village of the Damned and other horror movies featuring child protagonists, earned praise from fellow film scholars, as well as publications including the Washington, D.C.-based Metro Weekly.

For more information call 410-543-6030 or visit the SU website at www.salisbury.edu.