Monday, August 22, 2011
SU's Paula Morris Offers Tips for Incoming Freshmen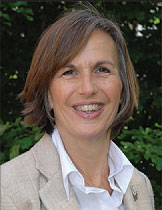 By Paula Morris
SALISBURY, MD---Salisbury is abuzz with excitement. Everyone, it seems, is getting ready for the new beginning … that first day of fall when school starts. Back-to-school shopping meets "what do I wear?" and fills this time of year with stress and excitement.
In the world of "back to school," there's nothing like heading off to college for the first time. It's an emotion-filled event that leaves teens (and parents) oscillating between gleeful anticipation and sheer terror.
This month, I'll watch freshmen arrive on campus for the 15th time. From my perch in the newest building on Salisbury University's campus, I now have a "bird's-eye" (make that a Sea Gull's) view of the activity on campus. We're scrambling in anticipation of the first day, too.
Please indulge a few words of wisdom which I offer in the most loving and caring way to first-time college students.
Unpack HALF of what's in the car. Seriously, you can live without the lava lamp, matching cups and 75 shirts. Most clubs give away T-shirts and pizza at their first meeting. Free clean shirts … yahoo!
Visit your advisor the second week of school. It is good to meet important people on campus before you need their help. The first week is a bit crazy. Once drop-add ends, it's a great time to meet your professors and advisors during their office hours. Also look for the following things on campus: Career Services, the Writing Center, the Center for Student Achievement (tutoring), the Counseling Center and other student support services. If (and when) you need them, you'll want to know where they are.
Create a budget. Use it. College is expensive in so many ways.
Do NOT apply for a credit card to meet your budget shortfalls. They will offer you "free stuff." Go to club meetings instead.
Create a time budget. This is important. Before you arrive, list your activities: class, sleep, study, recreation, activities, parties, friends, family, nourishment and whatever else you do. Really, write it down. Then allocate the hours of the day, based on priority and importance. Post it. Follow it. The budget may need to change as the semester progresses. Don't let your friends or the fun of college get in the way of your reason for being there. Study time wasted early in the semester makes the end of the semester very stressful. Professors start calculating grades the first day of class. Plan accordingly.
Phone home. Don't just ask for money and call about problems. Please share the good things, too. Your siblings probably miss you more than they will admit. So do your parents.
Welcome to freshman year. Please remember to graduate.
Paula Morris, senior lecturer of marketing at Salisbury University, is founder of Kids of Honor® (www.kidsofhonor.org), a local organization that empowers youth to graduate from high school. The organization is collaborative, successful and efficient.
Reprinted courtesy of The Daily Times