Thursday, August 3, 2017
SU's PACE Hosts 'Democracy Across the Disciplines' Fall Lecture Series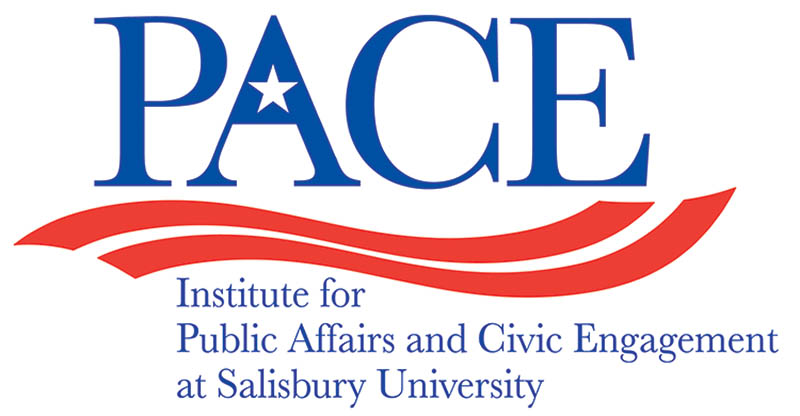 SALISBURY, MD---Salisbury University explores the relevant, complex and at times volatile topics of democracy during the lecture series "Democracy Across the Disciplines" Mondays from August 28-December 11. Presentations are 7-8:30 p.m. in Fulton Hall Room 111.

Presentations include:

• August 28 – Series overview

• September 4 – No lecture (Labor Day)

• September 11 – "This Is What Democracy Looks Like?" with Dr. Sarah Surak, assistant professor of political science and environmental studies

• September 18 – "When Democracy Doesn't Work" with Dr. Erick Rittinger, assistant professor of political science

• September 25 – "Mathematics of Democracy" with Dr. Alex Halperin, assistant professor of mathematics and computer science

• October 2 – "Democracy Every Day" interactive discussion

• October 9 – "Why School? Democratic Visions and Unjust Realities in Education" with Dr. Erin Stutelberg, assistant professor of education

• October 16 – "Checking Out Democracy: 'Dewey' Need Libraries, Anyway" with Angeline Prichard, SU research and instruction librarian

• October 23 – "Journalism and Democracy" with Dr. Jennifer cox, assistant professor of communication arts

• October 30 – "Literature in the Democratic Imagination" with Dr. Shane Hall, assistant professor of English

• November 6 – "Democracy Every Day" interactive discussion

• November 13 – "Marginalization and Political Access" with Dr. Shawn McEntee, associate professor of sociology

• November 20 – "Community Organizing and the Psychology of Protest" with Dr. Michèle Schlehofer, associate professor of psychology

• November 27 – "Social Work and the Spirit of Democracy: Facilitating Mutual Aid Groups and Legislative Advocacy for Vulnerable Citizens" with Dr. Jim Forte, professor of social work

• Monday, December 4 – "Revolution and Revelation: Alexander Hamilton in History, Memory and Music" with Drs. Crston Long and Dean Kotlowski, professors of history

• Monday, December 11 – "Democracy Every Day" interactive discussion

Each lecture will stand on its own; however, the series is available as a one-credit pass/fail course for students and community members who plan to attend each presentation and participate in written assignments. Those wishing to enroll in the course should sign up for IDIS 280.

Sponsored by SU's Institute for Public Affairs and Civic Engagement (PACE), admission is free and the public is invited. For more information call 410-677-5045 or visit the PACE website at www.salisbury.edu/pace.