Monday, March 21, 2016
SU's Opera Theatre Ensemble Performs April 21-24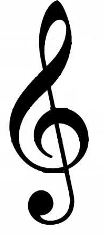 SALISBURY, MD---Salisbury University's Opera Theatre Ensemble celebrates the works of 19th- and 20th-century Italian composer Giacomo Puccini and "friends" during its annual performance Thursday-Sunday, April 21-24, in the Great Hall of Holloway Hall.

Curtain is 8 p.m., 2 p.m. Sunday. Co-directed by Drs. John Wesley Wright and William Folger, and Thomas Anderson, of the Music, Theatre and Dance Department, this year's presentation features famous scenes and arias from Puccini's La Bohème and Tosca, Verdi's Rigoletto and Bizet's Carmen, highlighting the Puccini one-act opera Suor Angelica.

In Suor Angelica (Sister Angelica), the title character seeks repentance at a monastery for having a child out of wedlock, witnessing a bittersweet miracle after receiving unhappy news from her estranged family.



Guest artists include SU alumni Kathrin Thawley and William Willis (the latter now on faculty in SU's Music, Theatre and Dance Department), SU voice faculty Anne Binkley and American Spiritual Ensemble mezzo-soprano Lucia Bradford.

Other Opera Theatre Ensemble singers include Tess Alexander, Katie Barton, Desiree Borges, Amanda Bysheim, Cornelius Fletcher, Kimberly Garcia-Torres, Liana Izquierdo-Ramos, Syed Jaffery, Maggie Jones, Marisa Lacey, Garnette Lang, Jenna Miles, Alli Payne, Jordan Stokes-James, Jeffrey Todd and John Wixted

Set design is by Anderson, costume design by Leslie Yarmo, lighting design by Stanislav Cornwell, lighting design by Connor Bailey, Kyle Failla and Jacob Richardson. Failla also stage manages.

Sponsored by the Music, Theatre and Dance Department, admission is $12, $9 for seniors age 62+, SU alumni and students. SU students with ID receive one ticket free for Thursday's performance only (reservation required). Tickets are available in advance at www.salisbury.edu/performingarts and at the door.

For more information call 410-543-6385 or visit the SU website at www.salisbury.edu.