Thursday, March 14, 2013
SU's Morris Named Girl Scouts' Lower Shore Woman of Distinction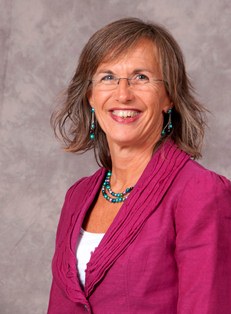 SALISBURY, MD---Educator. Volunteer. Youth advocate. Paula Morris, faculty in Salisbury University's Franklin P. Perdue School of Business, is all that and more.
In honor of her service to the community and in the classroom, Girl Scouts of the Chesapeake Bay recently announced Morris as its 2013 Lower Shore Woman of Distinction.
At SU, Morris is a professor of the practice in marketing. She provides her students with real-world experience by assigning them to partner with local non-profit organizations to design and promote fund- and awareness-raisers. In 2011, those efforts topped a $100,000 cumulative milestone in money raised and in-kind services provided.
Beyond the classroom, she founded the non-profit organization Kids of Honor in 2001 with the goal of giving local children the guidance and incentives they needed to graduate high school.
Kids of Honor works with at-risk children as early as the fourth grade to help teach and reinforce the basic skills needed for success in school. Rather than focusing on grades, which can be a de-motivator for underachieving youth, the program promotes communication and appropriate behavior.
Mentors celebrate accomplishments instead of punishing misbehavior, encouraging personal success with a goal of establishing lifelong habits of respect and responsibility.
"One of three kids in America doesn't graduate from high school," said Morris. "Kids beating these odds is not magic. It is the result of committed youth, parents, communities and policymakers who help change the odds."
Since 2006, Morris also has been involved with the Youth Leadership Academy at SU, a summer program she describes as "leadership training by youth for youth … with fun mixed in, of course."
In 2010, the White House honored Morris with the President's Call to Service Award for lifetime achievement, noting her more than 4,000 hours of volunteer service to youth programs. The Baltimore-based Daily Record twice has named her one of "Maryland's Top 100 Women," in 2008 and 2012.
She also has been recognized with Outstanding Volunteer and Troop Leader awards from Girl Scouts of the Chesapeake Bay. A lifetime member of Girl Scouts of the U.S.A., Morris led troops at St. Francis de Sales School for 10 years. Under her guidance, all girls in her first troop earned the Girl Scout Bronze Award during its inaugural year. Her daughter, Marcella, earned the Girl Scout Gold Award.
For more information on Morris call 410-543-6030 or visit the SU Web site at www.salisbury.edu.