Friday, March 4, 2011
SU's Morales Appointed to NCORE Advisory Committee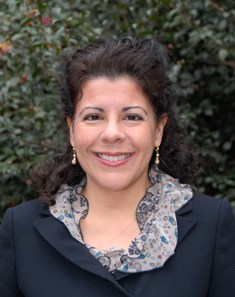 SALISBURY, MD---Linda Morales, Salisbury University's interim chief diversity officer, returns to serve on the National Conference for Race & Ethnicity in American Higher Education (NCORE) Advisory Committee.
Morales was a member of NCORE's inaugural Advisory Committee in 1988. This most recent appointment is for a three-year term.
Morales is also co-chair of the Washington Regional Task Force Against Campus Prejudice. Comprised of administrators and faculty from Maryland, Virginia and Washington, D.C., the group explores strategies related to promoting equity and diversity on college campuses and surrounding communities.
At SU, Morales works collaboratively across divisions to develop partnership initiatives that ensure inclusion and diversity among faculty, staff and students. Previously, she has worked in the areas of cultural diversity, conflict resolution, and student and organizational development. She served as executive director for diversity and equal opportunity at the College of Southern Maryland, and was founding director of the Multicultural Resource Center at Binghamton University.
Morales earned her B.S. in Communication/Media and M.A. in English from the State University of New York at Fredonia. She is a member of the American Association for Affirmative Action, National Association of Chief Diversity Officers in Higher Education, and National Association for Multicultural Education. Her chapter on "Culturally Competent Conflict Resolution in Higher Education" was published in the 2008 book One Paradigm, Many Worlds.
Founded by the University of Oklahoma's Southwest Center for Human Relations Studies in 1988, NCORE is a national resource for higher education institutions, providing an annual multicultural forum that attracts African Americans, American Indians, Asian and Pacific Islanders, Latinos and Latinas, and European Americans representing campuses across the United States.
For more information call 410-543-6030 or visit the SU Web site at www.salisbury.edu.