Friday, September 6, 2013
SU's Hardy Elected to Massachusetts Historical Society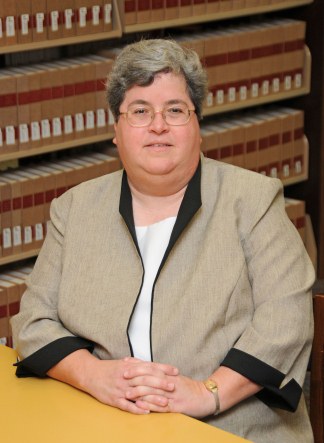 SALISBURY, MD---Dr. Beatriz Hardy, dean of libraries at Salisbury University, has been elected as a fellow of the Massachusetts Historical Society.
Comprised of early American historians, librarians, archivists, scholars and civic leaders, the society's fellows have served as the organization's governing body and ambassadors for more than 200 years.
Before arriving at SU, Hardy directed the College of William and Mary's Special Collections Research Center for six years, where she established a long-term preservation program and inaugurated an online project that drew more than 300 volunteers nationwide to transcribe Civil War documents within the collections. Prior to that, she was the France-Merrick Deputy Director of the Maryland Historical Society. There, she managed the society's prestigious H. Furlong Baldwin Library.
Hardy earned her M.A. in American history from the University of Virginia, as well as a Master of Library Science and a Ph.D. in history from the University of Maryland, College Park. She has taught history at campuses including George Washington and Coastal Carolina universities and UMCP. She also is a member of the American Library Association.
For more information call 410-543-6017 or visit the SU website at www.salisbury.edu.