Monday, February 13, 2017
SU's Fulton Public Humanities Program Offers Grant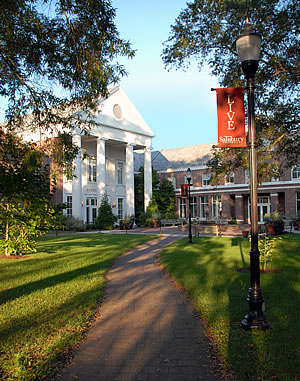 SALISBURY, MD---Salisbury University's Fulton Public Humanities Program is offering a competitive grant of up to $500 for SU students, faculty and staff, and the greater community, to assist with projects promoting a better understanding of marginalized groups, cultures or histories.

Proposals must fit the program's mission, available at www.salisbury.edu/history/public-humanities.html. Eligible projects include, but are not limited to, community outreach initiatives, exhibits, public lectures and scholarly work. Proposals are encouraged to be relevant to recent world events.

Applicants should send a one-page description of the project and a detailed budget showing how funding would be used, making mention of any funding requested or secured from other sources. The proposal must outline clearly the proposed outcome(s) of the project and the ways they further the key goals of the Fulton Public Humanities Program.

Applicants are not required to be affiliated with SU's Charles R. and Martha N. Fulton School of Liberal Arts. Sample proposals from previous years are available upon request.

Proposals should be sent as PDF or Microsoft Word files to Matthew Lewis, Fulton Public Humanities Program graduate assistant, at ml32821@gulls.salisbury.edu. Submission deadline is 11:59 p.m. Wednesday, March 1. Grant recipients will be notified by Friday, March 31.



For more information about Salisbury University, visit the SU website at www.salisbury.edu.