Wednesday, February 28, 2018
SU's Dr. Carolina Bown Co-Publishes Research Study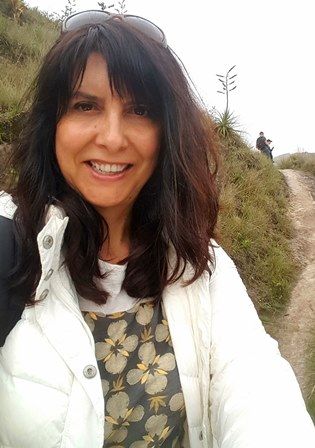 SALISBURY, MD---In the small mountain communities of Ecuador, women's motivation to lead is based on a collective aspiration to improve their communities.
That was the conclusion drawn by Drs. Carolina Bown of Salisbury University's Modern Languages and Intercultural Studies Department and Jeffrey McClellan of Frostburg State University's Management Department through their study "Culturally Situated Leadership in the Ecuadorian Andes."
Their research recently was published in the Journal of Leadership Studies.
During the project, the faculty observed and interviewed 19 indigenous female Kichwa (or Quechua) leaders. With a unique approach to leader-follower relationships, influenced by the Andean worldview, these women cross the public-private boundary by addressing not only organizational interests, but those of their followers' personal and family needs, the authors said.
Results of the study may have implications for public policymakers who wish to empower female leaders in underprivileged communities or promote organizational success in Ecuadoran communities, they said, adding the research also may prove useful for other studies of Latin American leadership.
In addition to serving as a senior lecturer of Spanish at SU, Bown also directs the University's Certified Nonprofit Professional Program in partnership with the Nonprofit Leadership Alliance.
For more information call 410-543-6030 or visit the SU website at www.salisbury.edu.