Wednesday, July 13, 2011
SU's Dover Appointed to DMAWEF Board of Directors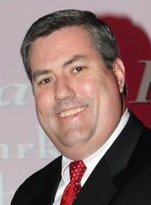 SALISBURY, MD---Dr. Howard Dover of Salisbury University's Management and Marketing Department has been appointed to the Direct Marketing Association of Washington Education Foundation's (DMAWEF) board of directors.

The foundation honored Dover last year with its prestigious Joan Throckmorton Award for Creative Excellence in Direct Marketing. Given only three times in the past 10 years, the award includes resources for expanding the competition courses.

For the past three years, Dover has coached his students to successful finishes in the DMAWEF's annual Collegiate MAXI marketing competition. He helped develop the foundation's Mentor for a Day program, and SU was its pilot university. SU also was invited to participate in DMAWEF's "Best of Direct" event.

DMAWEF was established in 1986 to educate young people about the potential in direct marketing careers.

For more information call 410-543-6030 or visit the SU Web site at www.salisbury.edu.