Thursday, January 11, 2018
'SU at the Beach' Lifelong Learning Series Continues in January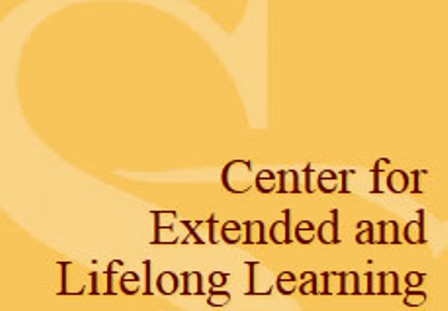 SALISBURY, MD---Salisbury University's "SU at the Beach" lifelong learning series continues at the Ocean Pines Community Center (235 Ocean Parkway) beginning in January.

The series begins with "Exploring the Humanities" 3-4:30 p.m. Fridays, January 19-April 6. Each week, SU faculty discuss a topic relating to the arts, history, environmental studies, music or literature. Topics and presenters include:

• January 19 – "Cognitive and Neural Changes in Aging" with Drs. Echo Leaver and Meredith Patters of the Psychology Department

• January 26 - "Philosophy in the Real World" with Dr. Timothy Stock of the Philosophy Department

• February 2 – "Genocide of the Bison" with Dr. Jim Hatley of the Environmental Science Department

• February 9 – "Journalism and Democracy" with Dr. Jennifer Cox of the Communication Arts Department

• February 16 – "U.S. Involvement in World War I" with Dr. Stephen Gehnrich of the Biological Sciences Department

• February 23 – "This Is What Democracy Looks Like" with Dr. Sarah Surak of the Political Science and Environmental Science departments

• March 2 – "The formation of Korea and Japan in the Chinese Crucible" with Dr. Michael McCarty of the History Department

• March 9 – "Jane Addams on Citizenship and Democracy: Suggestions for Advocates" with Dr. James Forte of the Social Work Department

• March 16 – "Political Science and Democracy" with Dr. Eric Rittinger of the Political Science Department

• March 23 – "Racism and Coping" with Dr. Yuki Okubo of the Psychology Department

• March 30 - "Global Environmentalism" with Dr. Emily Story of the History Department

• April 6 - "Hidden in Plain Sight? An Introduction to the Indian Peoples of the Eastern Shore" with Dr. Celine Carayon of the History Department

Cost is $70 for the entire series or $8 per individual lecture.

Other "SU at the Beach" courses this semester include:

"Creativity and the Craft of Writing" with Fran Severn-Levy: 9-10:30 a.m. Tuesdays, February 13-March 20 (session one) and April 3-May 8 (session two). Participants share what makes them feel creative, what keeps them from tapping into their creative sides and how to activate their imaginations. The author of the "Art Drives on Delmarva" gallery guide, Severn-Levy has published over 200 articles on topics ranging from the National Scrabble Championship, to a school for butlers in London, to training horses for Civil War reenactors.

"Writing Your Memoir: From Draft to Craft" with Emily Rich: 9-10:30 a.m. Thursdays, February 15-March 22 (session one) and April 5-May 10 (session two). Participants explore personal writing, examining elements such as character development, incorporating sensory detail and writing scenes. Rich writes mainly memoir and essays. Her work has been published by a number of small presses including Little Patuxent Review, r.kv.ry, The Pinch and Hippocampus. Her essays have been listed as notables in Best American Essays 2014 and 2015.

"Beyond the Box Scores: Current Issues in Sports Communication" with Dr. David Burns: 4-5:30 p.m. select Wednesdays, March 14-May 9 (does not meet March 21, April 11 or May 2). Topics include NFL players kneeling during the national anthem, professional players and traumatic brain injury, controversial team names and mascots, and gambling and fantasy sports. An associate professor of communication arts at SU, Burns has worked for CNN and NBC News, as well as media outlets abroad. His new book, You Make the Call: Case Studies in Sport Communication, is scheduled for release this summer.

Cost is $60 per six-week session.

"SU at the Beach" is sponsored by the University's Center for Extended and Lifelong Learning and the Ocean Pines Association. Advance registration is required for each course. To register visit www.salisbury.edu/cell. For more information call Molly Riordan at 410-543-6090.