Wednesday, November 14, 2012
SU World Percussion Ensemble, MPSteel Perform Monday, November 26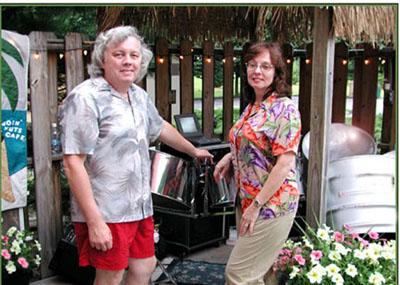 SALISBURY, MD---The Salisbury University World Percussion Ensemble and steel drum band MPSteel join forces to present an evening of global music 7:30 p.m. Monday, November 26, in Holloway Hall Auditorium.

The concert includes Brazilian beats, and music from Africa and elsewhere that has influenced the Brazilian sound. Included are works by seminal composer John Cage.

Directed by Ted Nichols and Eric Shuster, the World Percussion Ensemble introduces students to instruments and sounds from Latin America and Africa, including congas, djembe, claves, talking drums, shakers and bells. Soloists from the ensemble include Shuster, who performs Cage's "Quartet," as well as student marimba player Thomas Simpson.

Comprised of husband-and-wife musicians Tom and Donna Clark, MPSteel enhances the concert's Latin-American flavor. Its repertoire includes the calypso of Harry Belafonte, the Brazilian bossa nova, and the samba sounds of Jobim and Bonfa, among others.

Sponsored by the Department of Music, admission is free and the public is invited. For more information call 410-543-6385 or visit the SU Web site at www.salisbury.edu.