Wednesday, November 28, 2012
SU Winter Music Festival Presents 'Notes From All Over' December 2-9
SALISBURY, MD---From Renaissance harmonies to the sounds of Broadway; from holiday classics — old world and new — to African-American jazz favorites, Salisbury University presents its annual Winter Music Festival, "Notes From All Over," December 2-9. The first four concerts are in Holloway Hall Auditorium.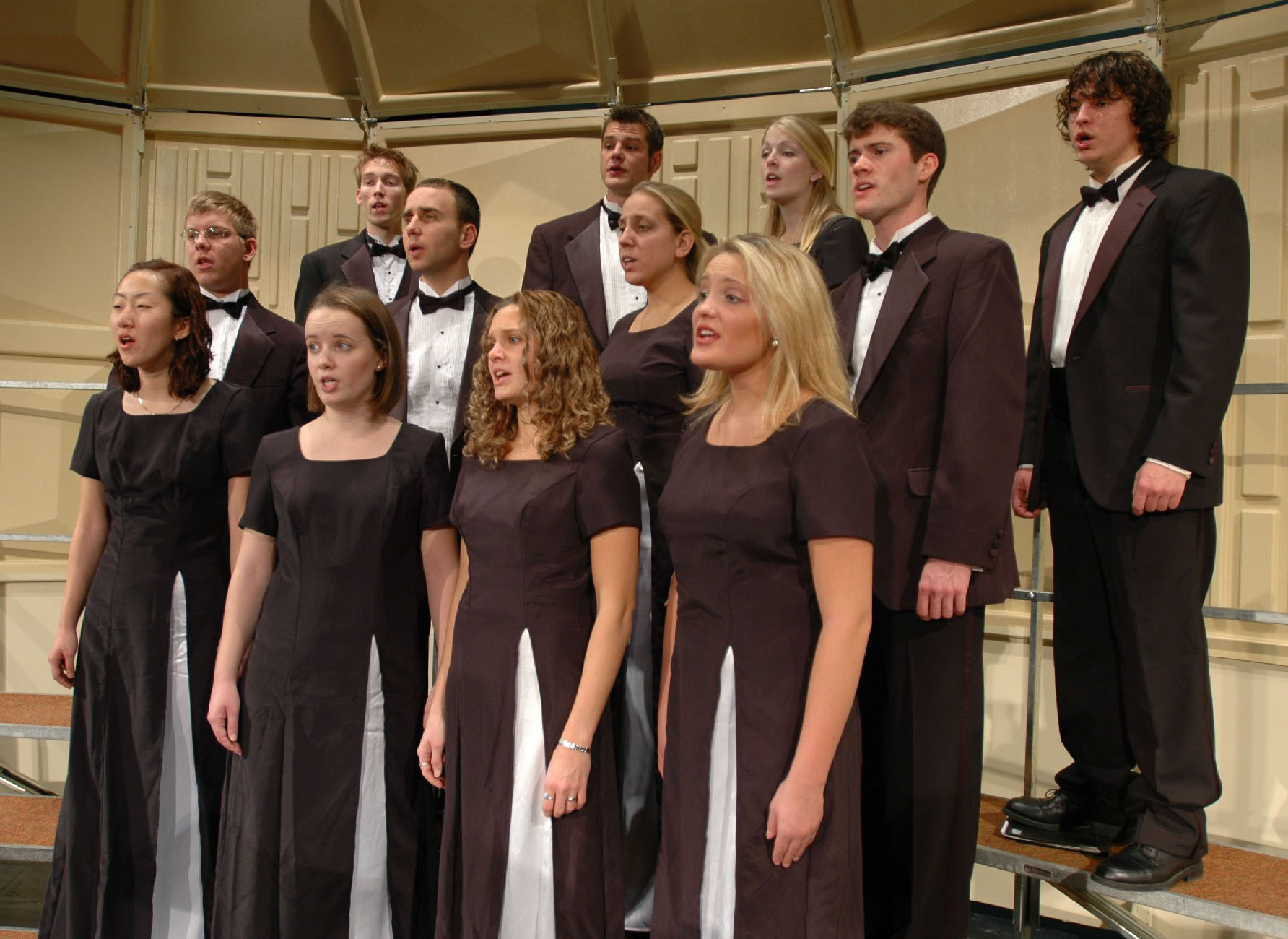 The University Chorale, directed by Dr. William Folger, inaugurates the series 4:30 p.m. Sunday, December 2. The ensemble blends madrigal-style selections and spirituals in "Give Me That Old-Time Religion" with soloist Kyle Failla. The chorale also presents Richard Waters' setting of "Give Me Your Stars to Hold" along with humorous holiday selections by P.D.Q. Bach, including "Throw the Yule Log on Uncle John," "O Little Town of Hackensack" and "Good King Kong Looked Out." Kirby Shaw's arrangement of Irving Berlin's "White Christmas" offers a vocal jazz twist to the traditional seasonal sound. The concert features piano accompaniment by Susan Zimmer.
The series continues with the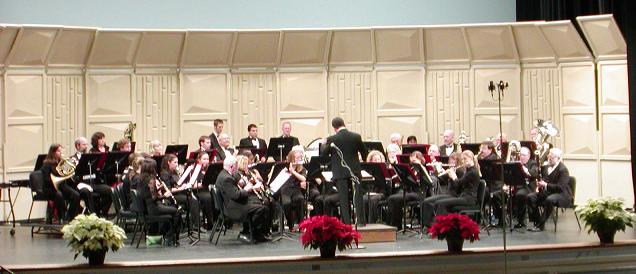 Salisbury Pops' annual Holiday Concert 7:30 p.m. Tuesday, December 4. Directed by Lee Knier, the evening includes Christmas classics such as Mykola Leontovych's "Carol of the Bells," Benjamin Hanby's "Up on a Housetop" and Leroy Anderson's "Sleigh Ride." Engelbert Humperdinck's "Overture" from Hansel und Gretel and a selection of Chanukah favorites create a family-friendly program of music. Soprano soloist Caitlyn Howard lends her voice to "Ave Maria," while Matt DeTora provides the signature instrument in Raymond Scott's "The Toy Trumpet." "A Visit From Santa" heralds the arrival of the Jolly Old Elf, who stays behind for photos with youngsters from the audience following the finale. Donations also are accepted for the Salvation Army's annual Kettle Campaign.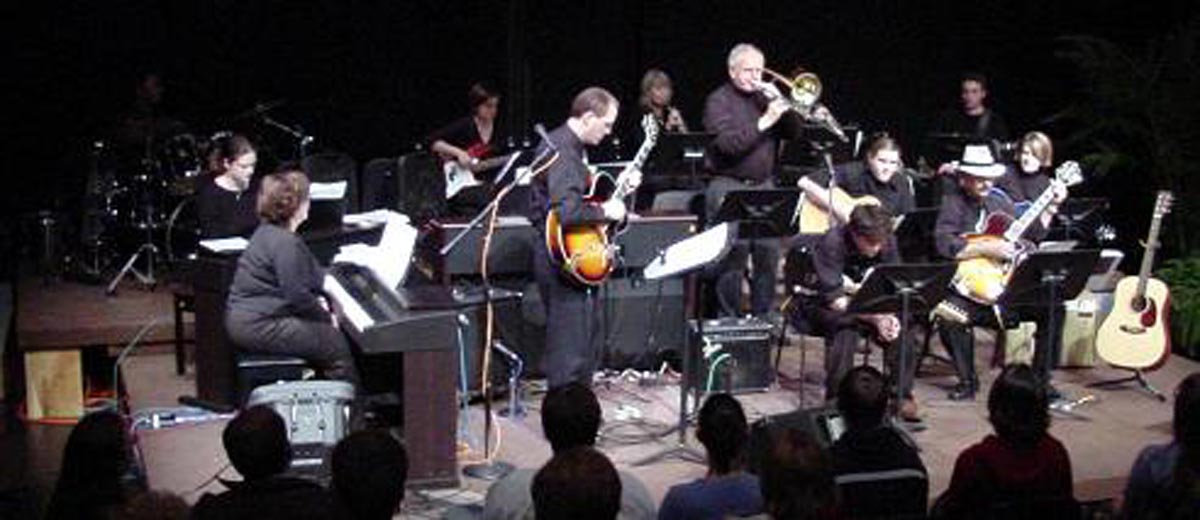 The mood shifts with the Jazz Brazz Big Band, directed by Dr. Jerry Tabor, at 7:30 p.m. Thursday, December 6. The ensemble performs contemporary and classic jazz combo music in an intimate jazz club atmosphere. Selections from the 1930s to the 21st century include works by Benny Moten, Curtis Fuller, John Coltrane, Wayne Shorter, and Art Blakey and the Jazz Messengers.

Admission to these three performances is free, and the public is invited.

The Salisbury Symphony Orchestra's annual Holiday Concert, "Opera Classics and Broadway Favorites," with guest tenor Dominic Armstrong, is 7:30 p.m. Saturday, December 8. A graduate of the Curtis Institute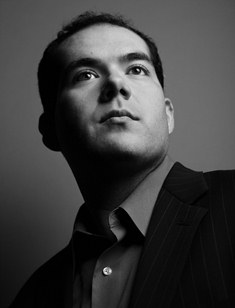 and the Juilliard School, Armstrong has performed with Deutsche Oper Berlin, Opera Regio Torino and the New York City Opera, among others. Holiday favorites include "I'll Be Home for Christmas," "Let It Snow," "Winter Wonderland," "White Christmas," "Sleigh Ride," "March of the Toys" from Babes in Toyland and "O Holy Night," featuring Armstrong.

Other selections include "Maria" from West Side Story, "Sit Down, You're Rockin' the Boat" from Guys and Dolls, "Overture" from The Barber of Seville and the intermezzo from Cavalleria Rusticana, among others. Dr. Jeffrey Schoyen conducts.

Sponsored by Kuhn's Jewelers; Merrill Lynch Wealth Management; Livingston Hammond & Hill Wealth Management, LLC; and Eastern Shore Coffee & Water, with support from the Salisbury Wicomico Arts Council and Maryland State Arts Council, admission is $20, $15 for seniors, $5 for children ages 18 and under and non-SU students with ID. To reserve tickets, visit www.SalisburySymphonyOrchestra.org.

Free shuttles for evening concerts on December 4, 6 and 8 run from the Guerrieri University Center parking lot on Dogwood Drive to Holloway Hall from 6:30-7:30 p.m., returning after each concert.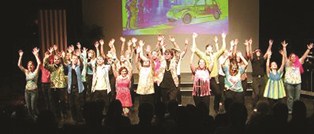 The festival concludes as SU's Musical Theatre Workshop, directed by Dr. Darrell Mullins of the Communication Arts Department, with Zimmer, presents the cabaret-style revue "Freaks on Broadway." Curtain is 8 p.m. Thursday-Saturday, December 6-8, 2 p.m. Sunday, December 9, in the Black Box Theatre of Fulton Hall. Focusing on characters who are "different," the show includes music from several crowd-pleasers, including Wicked, La Cage aux Folles, Oklahoma and The Addams Family, as well as intriguing productions such as Next to Normal, Taboo and Side Show.
Admission is $15; $12 for seniors ages 62 and older, non-SU students and SU alumni with ID; free for children under 12.
For more information about the festival call 410-543-6385 or visit the SU Web site at www.salisbury.edu.