Friday, September 21, 2012
SU Welcomes Sea Gull Century Cyclists Oct. 6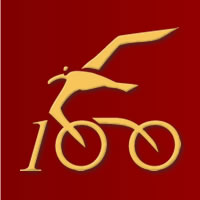 SALISBURY, MD---More than 7,000 cyclists are expected for the 24th annual Sea Gull Century bike ride across the Lower Eastern Shore on Saturday, October 6.
The traditional 100-mile Assateague century offers a panoramic view of the Atlantic Ocean and a glimpse of the famous wild ponies. Cyclists may also choose a 100-mile Snow Hill century that takes them through this quaint Worcester County town, with its galleries and beautiful homes, or a shorter 64-mile Princess Anne metric route through Somerset County.
Among this year's rest stops are Washington High School and the Powellville VFW, where riders fill up on pie à la mode before the final leg. Other cyclists may relax under the shade of cypress trees at Nassawango Golf Course on the Pocomoke River, see Cypress Park in Pocomoke City or cool down by Byrd Park in Snow Hill.
The Sea Gull Century begins with a new show-and-go starting location on Wayne Street going toward Avery Road on the east side of the SU campus from 7-9 a.m. Riders finish by 6 p.m. on the Perdue Hall Lawn. Companions are invited to join them for a party from 1-6 p.m.
Pre-ride activities on Friday, October 5, include a welcome reception from 7-9 p.m. in front of Maggs Gym, or an optional ride to SU's Ward Museum of Wildfowl Art for tours of carving collections. On Sunday, October 7, riders may bike to Old Mill and Red Roost for all-you-can-eat crab feasts.
Enjoying the flat terrain of the Chesapeake region, cycling enthusiasts are coming from as far away as the Virgin Islands, Canada, Alaska and Israel, and some 47 states. They range in age from 9 to 86 years old, and some are returning for the 24th year.
The ride has been called a "Best Bicycling in America" event and also was named among the top 10 century rides in the nation by Bicycling magazine. The Ride Magazine called it "one of the prettiest big rides in America." Not only is it Wicomico County's largest one-day tourism event, but the Perdue School of Business has estimated its annual economic impact on the Lower Shore at $2.5 million. Merchandise is available on ride day or at www.seagullcenturystore.com.
All proceeds from the ride support programs on campus and in the community, including student scholarships, the local chapter of Habitat for Humanity and other nonprofits and civic groups. Individual riders also are raising money for the Leukemia & Lymphoma Society's Team in Training and Women Supporting Women.
Registration is $75 per person through Monday, September 30; $90 from October 1-5. On-site registration is 4-7 p.m. Friday, October 5. There is no day-of registration. For more information call 410-548-2772 or visit www.seagullcentury.org.