Monday, June 4, 2007
SU Vice President of Advancement Rosemary Thomas Earns Doctorate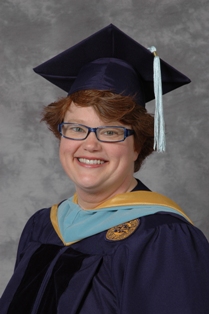 SALISBURY, MD---Rosemary M. Thomas, vice president of advancement at Salisbury University and executive director of the SU Foundation, Inc., has earned her doctorate in educational leadership from West Virginia University.
A cum laude graduate of Clemson University, where she majored in political science and communications, she was a presidential intern and worked in fund raising with the Clemson president, vice presidents and board of trustees. She also served as a Lyndon Baines Johnson intern in the U.S. House of Representatives for Congressman Alan B. Mollohan of West Virginia.
Thomas went on to earn a Master of Public Administration with honors from the University of South Carolina. A native West Virginian, she grew up in Fairmont, where she graduated from East Fairmont High School.
Thomas was a founding member of the West Virginia Alumni Directors Association. She is an active member of the Council for the Advancement and Support of Education and has taken part in several workshops and conferences nationwide. She also has conducted and participated in planned giving seminars throughout the Mid-Atlantic region.
Holding a firm belief that public service is not an option but a responsibility, Thomas is active with community, state and national clubs and organizations. They include the American Cancer Society and its Relay For Life, General Federation of Women's Clubs, and the American Legion Auxiliary's Rhododendron Girls State as well as Girls Nation. She previously worked with the United Way, Quota International, Kiwanis and Toastmasters. She is a member of the East Fairmont High School Foundation, the Prickett's Fort Memorial Foundation and Gateway United Methodist Church.
Formerly associate vice president for advancement at Fairmont State College and vice president for advancement at Glenville State, she oversees university advancement, alumni relations, public relations, marketing, publications, sports information, annual giving and all development activities at SU, as well as a Foundation with assets of some $44 million.
She is the daughter of Mary Jo and the late Adna Thomas of Fairmont.