Thursday, September 17, 2015
SU Theatre Presents 'To Kill a Mockingbird' October 8-18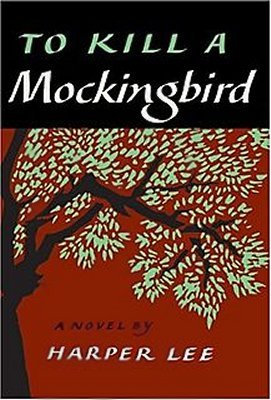 SALISBURY, MD---Salisbury University's Bobbi Biron Theatre Program opens its 2015-16 season with the stage adaptation of an American literary classic.

To Kill a Mockingbird, adapted by Christopher Sergel from Harper Lee's Pulitzer Prize-winning novel, is performed Thursday-Sunday, October 8-11 and 15-18, in the Black Box Theatre of Fulton Hall. Curtain is 8 p.m., 2 p.m. Sundays. Dr. T. Paul Pfeiffer, co-chair of the Music, Theatre and Dance Department, directs.

Published in 1960, the international bestselling novel told the story of Atticus Finch, a small-town attorney whose atypical views and quiet courage served as a beacon of social justice in the segregated, Depression-era South. He is seen through the eyes of his young daughter, Scout. It was adapted into an Academy Award-winning movie, starring Gregory Peck, in 1962.

"Through the eyes of a child, we are introduced to a small town — the microcosm of the larger America — in the Deep South in the height of the Depression," said Pfeiffer. "Their world is ripe for imminent change. Despite being told that they 'have nothing to fear but fear itself,' there is resistance and fear.

"The long-settled pattern of division between the races and inherent racism is so casual that even children are aware — though they do not grasp its significance. Yet the story ends with hope, as Scout discovers that not all adults are the same and that some, fighting in quiet stillness, yearn to make a better world for their heirs."

The stage adaptation, by Christopher Sergel, debuted in 1990 in Lee's hometown of Monroeville, AL. During the play's recent tour in the U.K., the Daily Express hailed it as "magnificent." The Daily Telegraph called it "Superb." In 2014, it received the WhatsOnStage Award for Best Play Revival.



Sergel, for many years the president of Dramatic Publishing, also achieved success with his stage adaptation of Sherwood Anderson's Wineburg, Ohio.

SU's production features Joel Alley, Mihret Asfer, Felicia Austin, Marshall Bailey, Zach Baker, Michael Beverly, Isobel Cockey, Jeremie Davis, Chase Douglas, Jordan Hayes, Dawson Hill, Anna Johns, Camille Johnson, Caroline Lewis, Cameron Mason, Michael Mitchell, Jacob Nail, Ide Owodiong-Idemiko, Alli Payne, Cassandra Raefski, Andres Roas, Caitlin Rogers, Rishon Seaborn, Jamael Stuart, Faith Sullivan, Dillan Taylor, Brian Tully, Joshua Turner, Thomas Watson, Tim Whitehead and Zach Williams.

Tom Anderson is the technical director and lighting designer. Set design is by Ethan Krupp. Set design is by Ethan Krupp. Costume design is by Leslie Yarmo. Michael Cummings is associate lighting designer. Samantha Olsen stage manages.

To Kill a Mockingbird is suggested for mature audiences, due in part to strong language.

"The language is true to that world and much would be offensive today if not taken in the proper context of demonstrating just how very casually racism was doled out," said Pfeiffer. "Perhaps it is a tribute to those quietly fighting that such language and such treatment is now reviled."

Admission is $12, $9 for seniors, students and SU alumni with ID. Tickets are available online at www.salisbury.edu/theatreanddance. Tickets also may be purchased through the SU Box Office, Fulton Hall Room 100. SU ID holders receive one ticket free for Thursday performances with advance reservations.

For more information call 410-543-6228 or visit the SU website at www.salisbury.edu.