Wednesday, October 26, 2016
SU Theatre Presents 'Clybourne Park' Through Nov. 20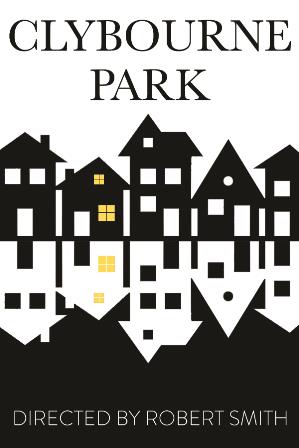 SALISBURY, MD---Salisbury University's Bobbi Biron Theatre Program presents Bruce Norris' Tony and Pulitzer Prize-winning Clybourne Park Thursday-Sunday, November 10-13 and 17-20, in the Black Box Theatre of Fulton Hall.

Curtain is 8 p.m., 2 p.m. Sundays. Robert Smith, co-chair of the Music, Theatre and Dance Department, directs.

A spinoff of Lorraine Hansberry's award-winning play A Raisin in the Sun, the satire takes a jab at real estate and race in a fictional Chicago neighborhood. The play opens in 1959, as Bev and Russ are planning to sell their home in white middle-class Clybourne Park. When neighbors and local clergy learn the prospective buyers are African-American, they plead with the couple not to sell, then attempt to bribe the new family from moving in and integrating the neighborhood.

In the second act, 50 years later, a white couple attempts to buy the same house in the now gentrified, all-black neighborhood, with plans to tear it down and build a larger home. Negotiations on housing regulations degenerate into claims of prejudice, punctuated by the revelation of the reason Bev and Russ moved out of the house half a century earlier.

"The play is musical and clever — themes and motifs suggested in Act I recur in surprising contexts in Act II," said Smith. "Imagine Arthur Miller meeting Spike Lee, or A Raisin in the Sun transported into the 21st century. In this contentious election season, the pointed humor and drama of Clybourne Park offers an opportunity to have rich and frank conversations about race, identity and social policy in America."

Clybourne Park won the 2011 Laurence Olivier Award for Best New Play, along with the 2011 Pulitzer Prize for Drama and 2012 Tony Award for Best Play, among other honors. The New York Times called it "a sharp-witted, sharp-toothed comedy of American uneasiness," praising it as a "strong, ferociously smart play." The Los Angeles Times called it "smart, abrasively funny and fiendishly provocative."

The cast includes Michael Beverley as Russ and Dan; Ethan Bohorquez as Jim, Tom and Kenneth; Jeremie Davis and Francine and Lena; Chelsea Eline as Bev and Kathy; MaryKathryn Overstreet as Betsy and Lindsey; Maurice Savage as Albert and Kevin; and Dillan Taylor as Karl and Steve.



Costume designer is Leslie Yarmo. Set designers are Eleni Lukaszczyk and John Raley. Technical director and lighting designer is Thomas Anderson. Associate lighting designer is Ryan Bailey. Alexis Williams stage manages. Assistant stage managers are Bailey Didriksen and Meredith Ditto.

Clybourne Park is for mature audiences only. Admission is $12, $9 for seniors, students and SU alumni with ID. Tickets are available online at www.salisbury.edu/theatreanddance. Tickets also may be purchased through the SU Box Office, Fulton Hall Room 100. SU ID holders receive one ticket free for Thursday performances with advance reservations.

For more information call 410-543-6228 or visit the SU website at www.salisbury.edu.