Monday, April 26, 2010
SU Students Win $5,000 Bernstein Award for Knollege LLC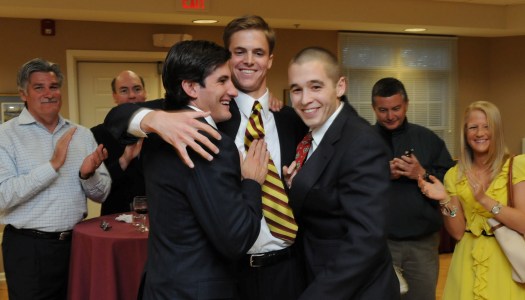 SALISBURY, MD---The business plan created by Salisbury University's 2010 Bernstein Award winners proposed using 21st century technology to transform higher education—and judges liked the idea.

They awarded the competition's $5,000 top prize to a group of SU students who developed "Knollege LLC," an exclusive online educational network for college students nationwide to share ideas and questions. Pictured (L-R) is the winning team: junior Hunter McIntyre of Highland, MD; senior Charles Gray of Fruitland; and M.B.A. student Ryan Chacon of Laytonsville, MD.

Second place and a $1,000 prize went to junior Erik Butler for his plan for a Theatrical Warehouse. Honorable mentions and $250 prizes went to junior John Kline for AIR Lawn Care, and seniors Michael Silvers and Matthew Dotterer for Deals On Deck.