Monday, December 2, 2013
SU Students Volunteer for the Holidays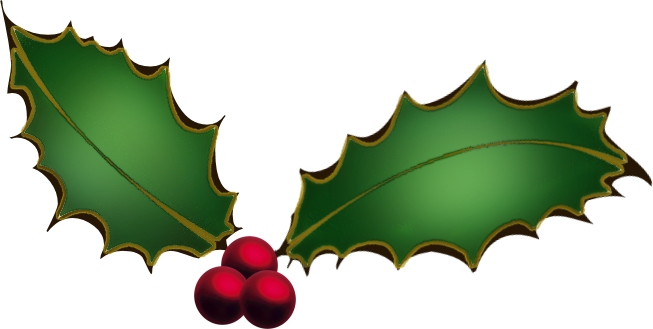 SALISBURY, MD---Salisbury University students, faculty and staff are preparing for the holidays with projects that benefit the whole community. The following is a sampling:
TOURNAMENT OF TREES: The Guerrieri University Center hosted its 10th annual Tournament of Trees in December. More than 20 SU organizations decorated three-foot, pre-lit Christmas trees for a chance to win prizes. The trees were displayed in the center's Fireside Lounge before being given to residents served by local charities.
SHORECORPS/PALS COLLECTION: ShoreCorps/PALS (Partnership for Adolescents on the Lower Shore), the AmeriCorps program at SU, collected toys throughout the Salisbury area to be distributed to local families in need by the Salvation Army.
BACKPACK PROGRAM: The Student Affairs Division collects non-perishable, easy-to-open foods such as peanut butter, granola bars and fruit cups to benefit Beaver Run Elementary School's Backpack Program from Monday-Thursday, December 2-19. Twice each month, the Maryland Food Bank fills some 40 backpacks with these items and sends them home with eligible Beaver Run students to help supplement their meals. Collection boxes are located at the Information Desk of the Guerrieri University Center and Sea Gull Square Housing Office.
TYPHOON RECOVERY: SU's Filipino American Cultural Association teamed with other student organizations to collect money to benefit UNICEF's typhoon recovery efforts in the Philippines. SU's chapter of the American Meteorological Society also hosted a bake and T-shirt sale to raise money for recovery efforts.
ANIMAL SUPPLY DRIVE: Blackwell Library reminded the community that people are not the only beings who are homeless and hungry during its annual donation drive to benefit animal shelters in Dorchester, Worcester and Somerset counties.
KETTLE CAMPAIGN: The Salisbury Pops collected more than $500 for the Salvation Army's Kettle Campaign during its annual Holiday Concert in Holloway Hall Auditorium.
CHRISTMAS WITH THE JAYCEES: Through the SU Volunteer Center, students signed up to chaperone children in need when they purchase gifts for loved ones and themselves during the Salisbury Jaycees' annual Children's Christmas Shopping Tour and to assist with the organization's 67th annual Salisbury Christmas Parade.
TOYS FOR TOTS: Participants in the SU Intramural Office's 31st annual Turkey Trot 5K Fun Run and Holiday Basketball Tournament were asked to bring in a toy or make a $5 donation to Toys For Tots. The Perdue School of Business also is collecting items for Toys For Tots through Friday, December 13.
OPERATION WE CARE: Members of the SU chapter of the Alpha Phi Omega service fraternity hosted a drive at Walmart to collect items for Operation We Care, which sends care packages to U.S. military personnel serving overseas. They also assisted in packing over 800 boxes sent to troops in November.
COCOA FOR A CAUSE: The Honors Student Association raised money for Reach Out and Read, a non-profit organization dedicated to promiting literacy through health care providers, during a hot cocoa and bake sale. The association also collected items for Giving Back - Linda's Legacy, a local organization that distributes backpacks with clothing and supplies to local homeless individuals for the holidays.
THANKS-4-GIVING: SU's TRiO-ACHiEVE Student Support Services program collected toys, clothes, toiletries and non-perishable food in November to supply care packages for local individuals in need through its Thanks-4-Giving initiative.
FOOD FOR THOUGHT: SU's athletic trainers and student athletic trainers collected canned and non-perishable food throughout November to benefit the Joseph House shelter. The tradition, dating back more than a decade, has supplied more than 1,500 pounds of food for the homeless and less fortunate since its inception.
YELLOW RIBBON FUND: Students in Dr. Chrys Egan's Family Communications class collected gift cards, stuffed animals, art supplies, toys, video games and other requested items for the Yellow Ribbon Fund, supporting injured soldiers and their families. The organization primarily offers support for troops undergoing medical rehabilitation at Walter Reed National Military Medical Center and Fort Belvoir Community Hospital.
I LOVE SALISBURY: Some 500 students partnered with community neighbors to pick up litter, rake leaves, sweep and perform other tasks during the Student Government Association's sixth annual "I Love Salisbury" cleanup event in November.
SEMESTER OF GIVING: Students in Paula Morris' promotions classes have spent the semester organizing and hosting fundraisers for area non-profit organizations, including the Village of Hope, Delmarva Education Foundation, Kids of Honor mentoring program, Women Supporting Women cancer support program, Salisbury Zoological Society and Stop the Violence Wicomico County.
For information on these and other holiday philanthropic programs at SU call 410-543-6030. For updates, visit the SU Web site at www.salisbury.edu.