Friday, February 3, 2017
SU Students Join Surgeons for Medical Mission to Nicaragua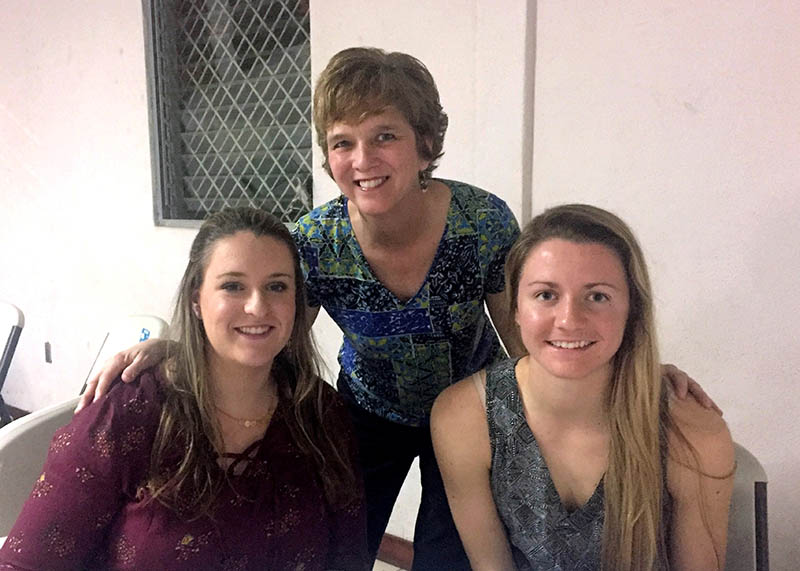 SALISBURY, MD---Two Salisbury University nursing students went south in January, joining local surgeons for a La Merced medical mission trip to Nicaragua.

Juniors Alison Farmer and Kristen Murphy spent four days assisting Drs. Vincent Perrotta of Peninsula Plastic Surgery and Florian Huber of Peninsula Orthopaedic Associates, gaining valuable clinical experience as the doctors treated patients with severe health conditions and injuries.

"The students got a front-row seat in the operating room," said Dr. Mary DiBartolo of SU's Nursing Department, who accompanied them. "We were in two public hospitals, where the poorest of the poor are treated, and they were all very appreciative." Their health problems, she explained, are not typically seen in the U.S., such very advanced breast cancer and untreated fractures which required extensive procedures.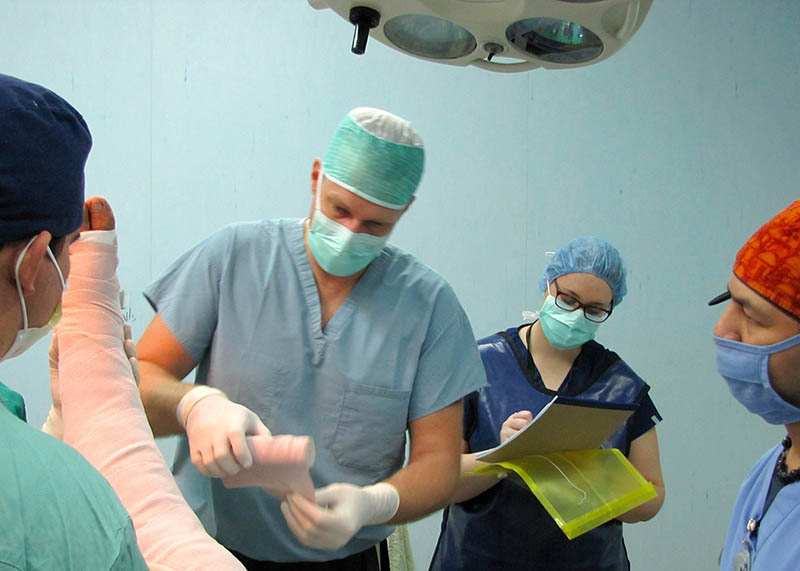 "Being able to 'scrub in' on the surgeries was amazing," said Farmer, who assisted the plastic surgeon with breast reconstruction and the orthopedic surgeon with repairing malunions of tibia and femur bones. "Not many students get these opportunities and it was eye-opening." Murphy, a native of Finksburg, MD, assisted with two mastectomies. Both also observed childbirth by Caesarian section.

"I am thankful to work so closely with some amazing doctors," Murphy said. "This was a good way for me to get experience in the operating room while also being able to make a difference in the lives of people in Nicaragua."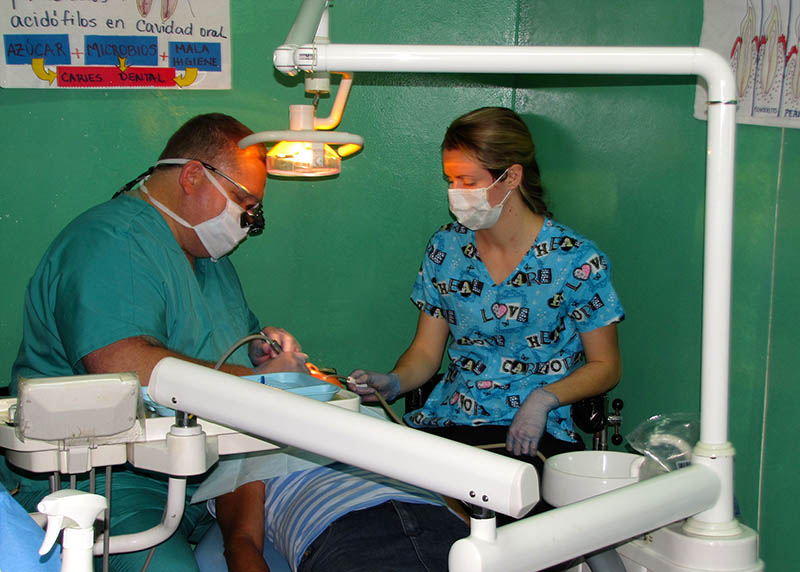 The SU contingent also spent time at a church-based medical clinic. The students assisted Salisbury dentist, Dr. Kraig Stetzer, with procedures including extractions and fillings, while DiBartolo, with translation help from a Nicaraguan medical student, presented to nursing staff about Alzheimer's disease as part of her Fulton Endowed Professorship in Geriatric Nursing.

The La Merced medical mission was founded 10 years ago by St. Francis de Sales Catholic Church in Salisbury, in conjunction with a sister parish in Nicaragua. Now, it's an independent nonprofit. The travel team usually includes area surgeons and health professionals, interpreters, students and other volunteers; 22 joined this time.

"The presence of students and the opportunity to teach them invigorates the physicians," said Perrotta, board president. He said they "provide critical support," including handling medical supplies and equipment, processing clinic patients and even helping overcome language barriers.

The SU students were exposed to methods of care in "an environment lacking state-of-the-art technology and adequate funding" and saw "first-hand the weaknesses in healthcare in a third-world nation," Perrotta said.

"Salisbury nursing students who attend a La Merced medical mission enjoy opportunities not readily available in other nursing programs," he added. "They learn operating room etiquette and become comfortable functioning in that environment."

Farmer, of Catonsville, MD, knew she wanted to be a surgical nurse after a major surgery in high school. She said, "I realized the impact that compassionate nurses can have on a patient's surgical experience and, since then, have dreamed of becoming one."

She enjoyed helping the less fortunate, seeing how medicine is viewed in other countries and hearing patients' stories. "This type of trip is all about giving back to others, which is exactly what nursing is to me," she said.

The one-credit independent study wasn't all work, however; the group took a break to go zip-lining and visit the Masaya volcano.

"The mission would be a great opportunity to continue for other students in the future," Murphy said; Perrotta and DiBartolo agree.

For more information call 410-543-6030 or visit the SU website at www.salisbury.edu.